Egypt
3 soldiers killed, 9 injured in Egypt's Sinai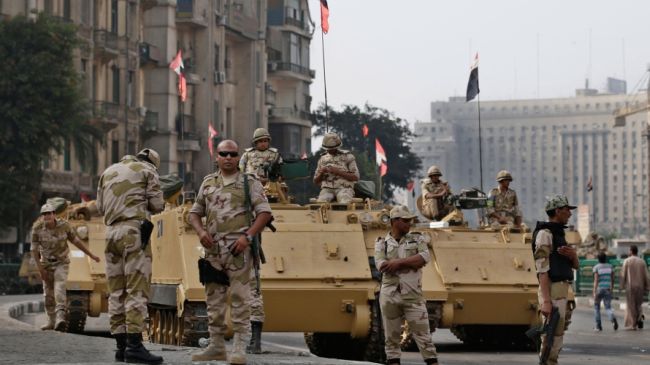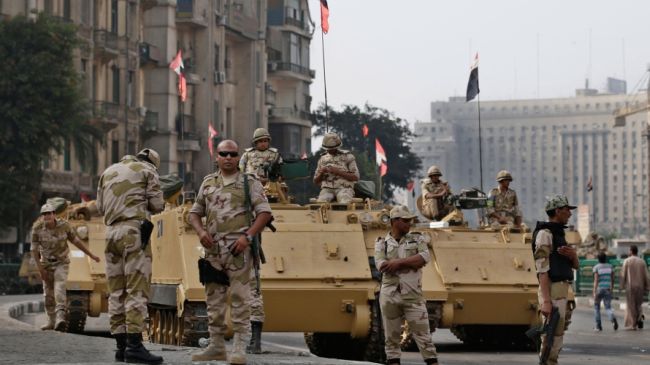 At least three Egyptian soldiers have been killed and 10 others injured in a car bomb attack targeting a military intelligence office in Egypt's Sinai, a security official says.
According to the official, who spoke on condition of anonymity, the attack happened on Wednesday in a border town in the peninsula after an explosives-laden car was detonated inside the one-story building.
The official added that at the same time an army checkpoint near the military intelligence building came under attack by militants firing rocket propelled grenades.
The attack comes after a roadside bomb planted by militants in the peninsula injured at least nine police cadets on Monday.
According to security sources, the remote-controlled bomb went off on the outskirts of the coastal city of el-Arish in northern Sinai near a bus full of police conscripts,
The bus was traveling from the town of Rafah, near the Gaza border, to the coastal city escorted by an armored police car.
The attack is a reminder of the August 19 ambush when militants pulled 25 police conscripts off a minibus in the same region and shot them dead.
The Sinai has long been considered a safe haven for militants who use the region as a base for terror activities. In recent months, the remote desert region has been the scene of growing violence and militant attacks on security forces.
Since the ouster of former Egyptian president, Mohamed Morsi, on July 3, militant groups have launched almost daily attacks in Sinai, killing members of the security forces. In response, Cairo has launched offensives against the militants, sending thousands of troops backed by tanks and heavy equipment into the region.