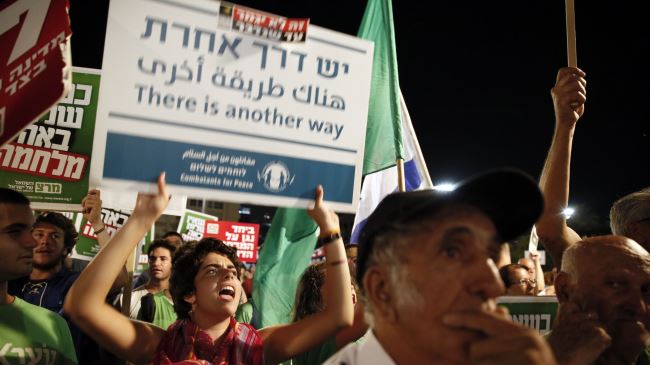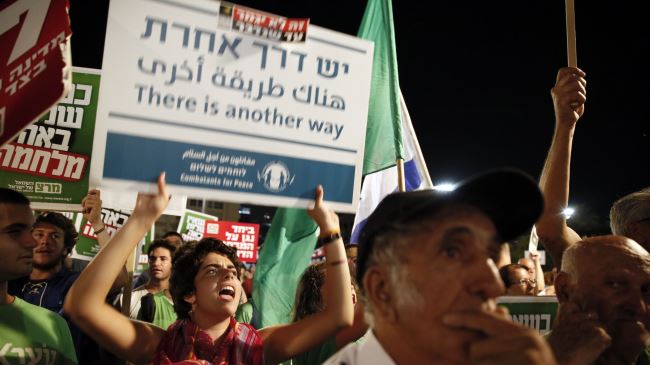 A new poll has found that 30 percent of Israelis favor emigrating from Israel following recent Tel Aviv's brutal war on the besieged Gaza Strip.
According to Israel's Channel 2, those polled said they can no longer deal with the psychological repercussions of another war.
The survey conducted by the Israeli media also shows more Israelis are now thinking of leaving the occupied Palestinian land after having been through three wars in six years.
The recent poll, however, did not say how many Israelis were interviewed in the survey.
This comes as a recent research study showed that a million Israelis have left the occupied territories over the past two decades.
Economic experts and political analysts say continued violence along with the economic situation of the Israeli middle class is making moving out no longer a taboo.
Some of those who recently left Israel have cited insecurity and high cost of life as the main reasons for their emigration.
In recent weeks, a large number of protesters took to the streets of Tel Aviv for several times to censure the Israeli regime for its brutal war on Gaza Strip.
They say Israeli crimes against Gazans have isolated and defamed Israel across the globe.
Israeli warplanes and tanks started pounding the blockaded enclave in early July, inflicting heavy losses on the Palestinians.
Some 2,140 Palestinians, mostly civilians including women, children and the elderly, were killed in the Israeli military aggression against the Gaza Strip. Around 11,000 others were injured.
Tel Aviv says 72 were killed on the Israeli side, but the Palestinian resistance movement, Hamas, puts the number much higher.