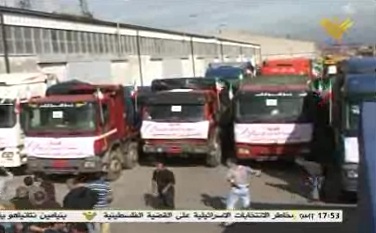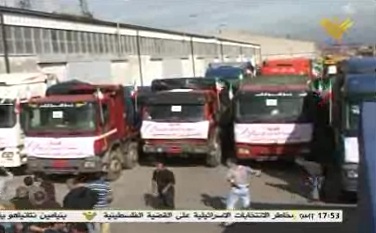 10 thousand aid shares from the Islamic Republic of Iran had arrived to the Beirut Port Wednesday, and will be distributed to the Syrian immigrants in Lebanon, as 20 thousand more are set to be handed over within two weeks.
The Higher Relief Committee received the aids and will manage to distribute them to Syrian and Palestinian immigrants who left Syria after the crisis and resided in various Lebanese regions.
Speaking before reporters at the Lebanese port, Iranian Ambassador to Lebanon Ghadanfar Rokon Abadi said that "these humanitarian aids express the Islamic Republic of Iran's solidarity with the Syrian people and government during this crisis that the region is passing through."
"We hope that these aids – which include food, cleaning supplies, and covers – are distributed as soon as possible to immigrants in various Lebanese regions," he added.
For his part, Head of Lebanon's Higher Relief Committee, Ibrahim Bashir, who was also preset at the port, expressed gratitude in the name of PM Najib Miqati to the Islamic Republic of Iran, hoping for "further cooperation and arrangement between the two countries".
On the Syrian crisis, Rokon Abadi said that the Islamic Republic seeks "finding a political solution, restoring calmness, and ceasefire in this dear country."