Palestine
300,000 Muslim worshipers perform Friday prayer at al-Aqsa Mosque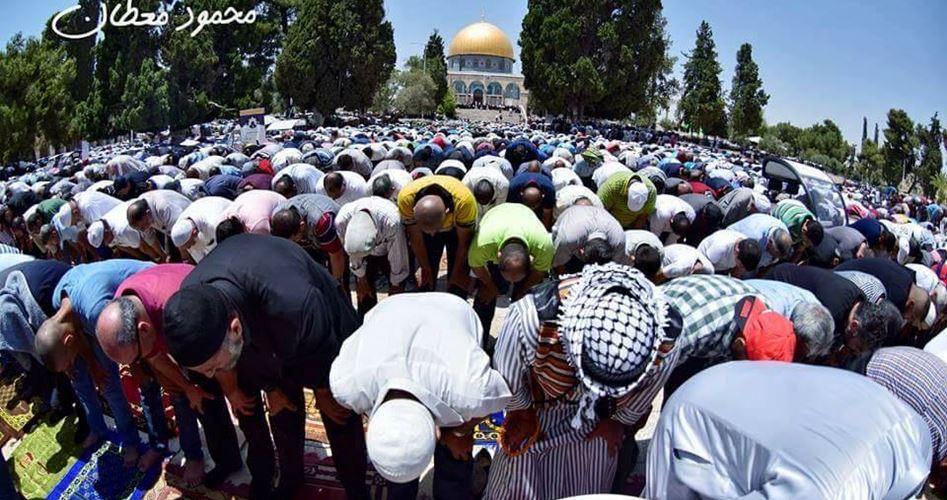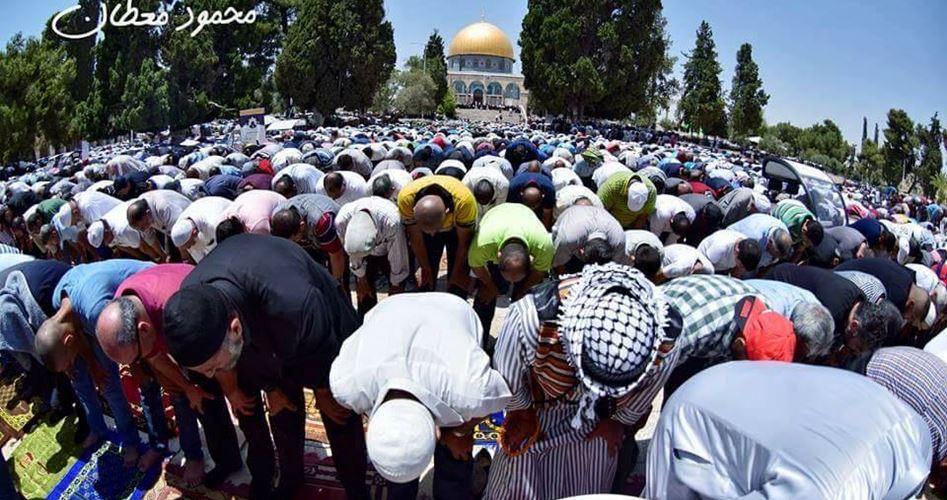 300,000 Muslim worshipers, from the West Bank, 1948 Occupied Palestine and the besieged Gaza Strip, performed Friday prayer at al-Aqsa Mosque in Occupied Jerusalem amid tightened Israeli measures, according to the Islamic Endowment Department in Occupied Jerusalem.
Al-Aqsa Mosque preacher, Sheikh Ekrema Sabri, underlined in the Friday Khubta (sermon) that al-Aqsa Mosque including al-Bruaq Wall is for Muslims only and nobody has the right to waive it. He refused the Fatah leader Jebril al-Rajoub's statement that claimed that al-Buraq Wall is a Jewish holy site and should be under Israeli sovereignty.
Sabri, who is also Head of Supreme Islamic Council, said al-Buraq Wall is part of al-Aqsa Mosque. The League of Nations declared al-Buraq Wall as an Islamic Waqf site in 1930, he highlighted.
He also recalled the UNESCO last year declaration which stipulates that Jews have no right to al-Aqsa Mosque and al-Buraq Wall. Sabri also pointed to another declaration by the same organization which considered Jerusalem as an occupied city and described Israeli practices in Jerusalem as null and void.
Israeli police tightened military grip on Jerusalem's Old City. Thousands of Israeli policemen have cordoned off the main access roads to the Old City since the early morning hours.
Men aged below 40 years old and children above 12 years old were banned entry into the site.