Iran
306 killed, 3037 injured in Iran twin quakes: Health Mininster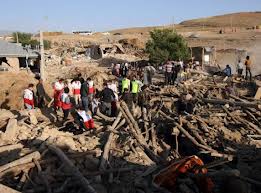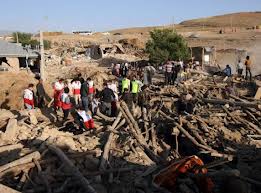 Iran's Health Minister Marzieh Vahid-Dastjerdi says the death toll from the two powerful earthquakes in the Eastern Azerbaijan Province has risen to 306.
Vahid-Dastjerdi said on Monday that 3037 people have been injured as a result of Saturday's temblors.
On Saturday, a 6.4-magnitude earthquake struck the city of Ahar, near the provincial capital Tabriz, 60 kilometers (37 miles) northeast of Tabriz at a depth of 9.9 kilometers (6.2 miles).
Another quake measuring 6.3 on the Richter scale jolted Varzaqan and Haris, which are located near Ahar, 11 minutes later at a similar depth. The epicenter of the quake was 49 kilometers (30 miles) northeast of Tabriz.