Asia-Pacific
32 killed, 1,500 injured so far in twin Japan quakes: Officials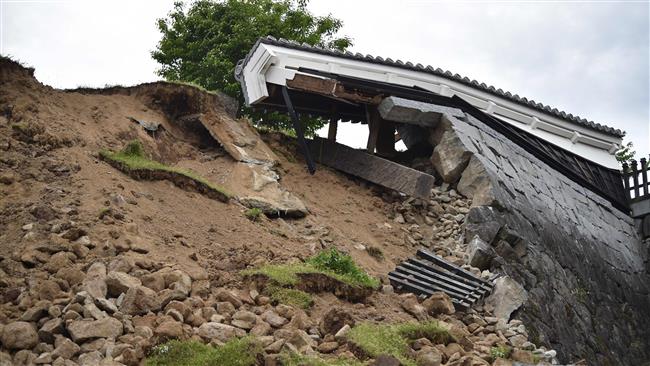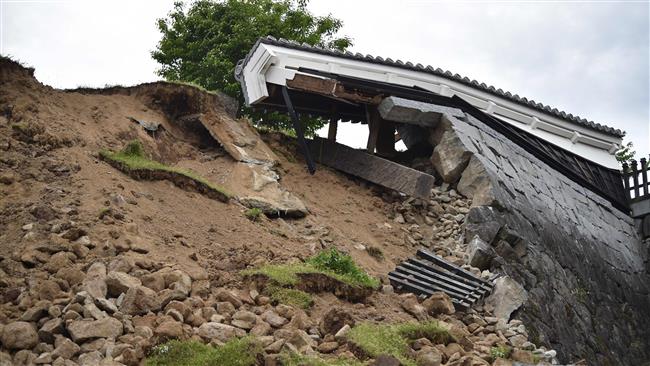 The latest death toll from the two powerful earthquakes striking southwestern Japan has reached at least 32 people along with 1,500 injuries.
The latest casualty figures were announced by local authorities on Saturday, with Kumamoto Prefectural official Tomayuki Tanaka saying the toll could increase as many are still trapped under rubble.
Thousands of army and rescue forces have rushed to save the residents caught under the ruins.
Meanwhile, rainfall is forecast to hit the region soon, a situation which could further complicate rescue and relief operations in areas where people are waiting for relief aid.
Chief Cabinet Secretary Yoshihide Suga also announced that nearly 70,000 people have left their homes as the result of the natural disaster, adding that 80 of the 1,500 injured are in serious condition.
Japanese Prime Minister Shinzo Abe also expressed concern about secondary disasters as weather forecasters predicted rain and strong winds for the region later in the day.
Rainfall can set off mudslides as the soil has already been loosened by the two quakes.
"Daytime today is the big test" for rescue efforts, said Abe. Landslides have already cut off roads and destroyed bridges, slowing down rescue efforts.
Police authorities also received reports of 97 cases of people trapped or buried under collapsed buildings, as 10 people were caught in landslides in three municipalities in the prefecture, Japan's Kyodo News reported.
Local media also reported that nearly 200,000 homes were left without electricity while drinking water systems had also failed in the area, leaving an estimated 410,000 households in need of water.