Africa
32 killed in attack by gunmen on Nigerian village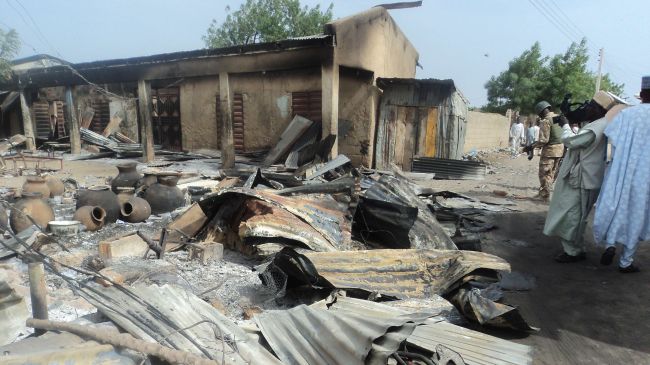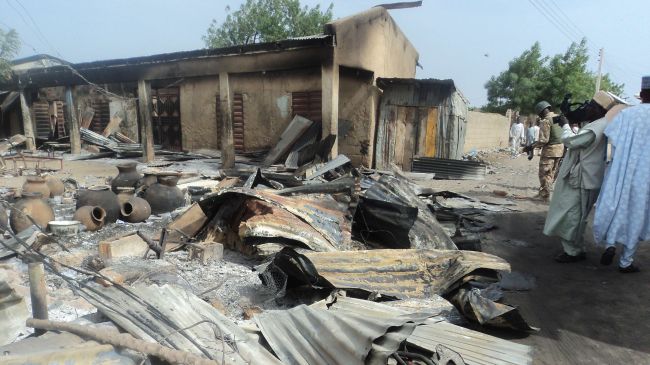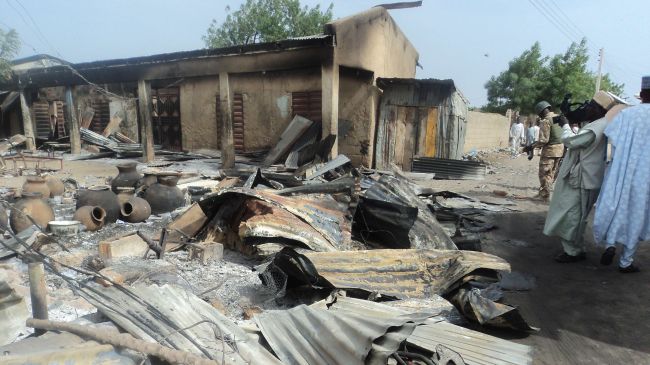 At least 32 people have been killed in an attack by unknown gunmen in a village located in Nigeria's northeast.
A police source said on Thursday that the deadly assault took place on Wednesday afternoon in the village of Gurmushi along the Cameroon border area of Borno state.
Borno is a stronghold of the Takfiri Boko Haram militant group and has witnessed similar attacks in the past.
Reports said that the assailants riding motorbikes shot sporadically throughout the attack, which lasted for about one hour.
There was no claim of responsibility for the raid, but officials often blame the Takfiri Boko Haram militants for such assaults.
The latest incident of violence comes as Nigeria is struggling to deal with the abduction of about 300 female students by Boko Haram.
The kidnapping, which took place in the remote northeastern town of Chibok in April, has triggered an international outcry and protests in Nigeria, piling pressure on the government to free the girls.
Nigeria's President Goodluck Jonathan has ordered a full-scale military operation against the Takfiri group, pledging to use all available means to ward off the threat of terrorism.
Boko Haram, whose name means "Western education is forbidden," says its goal is to overthrow the Nigerian government. It has claimed responsibility for a number of deadly gun and bomb attacks in various parts of Nigeria since 2009.