Asia-Pacific
34 die in Bangladesh amid ongoing political violence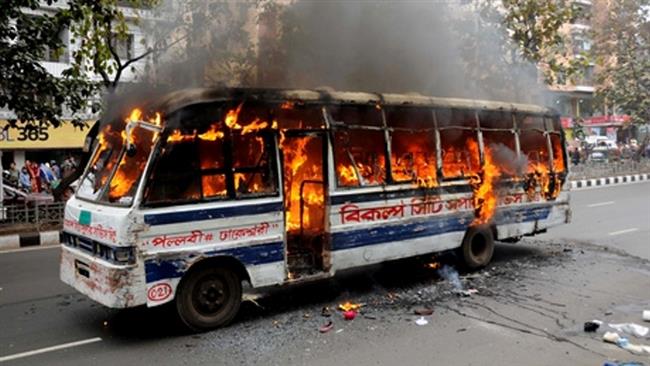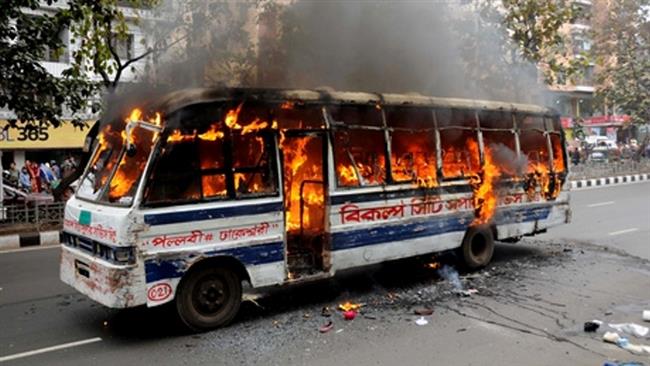 At least 34 people have died and scores of others have been injured during separate attacks in Bangladesh, amid a fresh wave of political violence gripping the country.
Some 25 people died in arson attacks, eight in clashes with police, and one of injuries from a bomb blast in recent days, Bangladesh police and eyewitnesses said.
At least 50 people were also injured after opposition activists firebombed several vehicles in the Bangladeshi capital, Dhaka, and surrounding districts, they added.
In Dhaka, 29 people suffered burns following an attack with petrol bombs on a bus, police said.
The violence comes amid attempts by anti-government protesters to implement an indefinite transport blockade as part of efforts to topple the government of Prime Minister Sheikh Hasina and pave the way for new elections.
The opposition Bangladesh Nationalist Party's (BNP) leader, Khaleda Zia, has demanded that Hasina and her government step down for a new vote under a caretaker administration.
Former Premier Zia has remained confined in her office at the opposition headquarters in the capital.
Since the start of the transport blockade earlier this month, a large number of cars and buses have been set ablaze or damaged and several trains have been derailed.
Hasina, who was re-elected in January 5, 2014, has warned Zia of "dire consequences" if the raids carry on. The election had been boycotted by the opposition in the country.