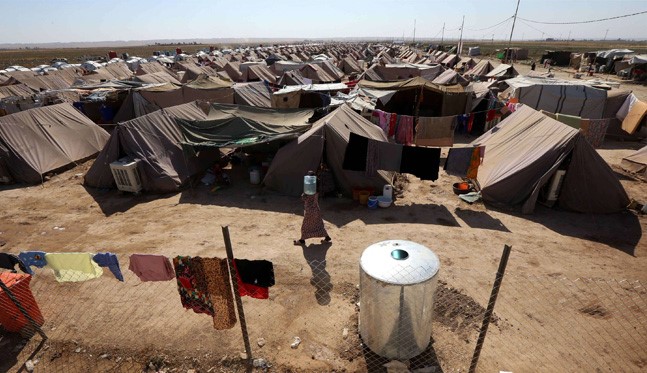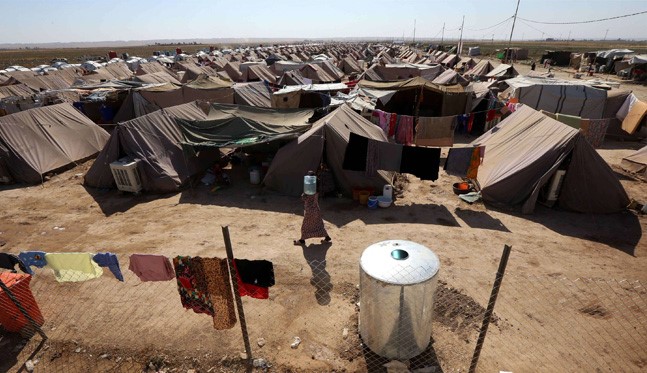 Antiwar.com has determined that at least 3,790 people were killed across Iraq during September. These numbers include militants, even foreign ones, killed in Iraq. Another 1,949 were wounded.
The violence also left 126 dead and 184 wounded across Iraq on Tuesday.
Meanwhile, freshly equipped Peshmerga forces have apparently made a complete turnaround since losing Sinjar (Shingal in Kurdish) last month and are retaking towns and villages at a quickening pace. Further south, bombs targeting civilians in Baghdad and several Shi'ite cities left a significant number of casualties. Also, British forces conducted their first airstrikes, as the U.S. continued theirs, making this the busiest day for airstrikes across Iraq and Syria yet.
September Casualty Figures:
The number of people killed in Iraq, since the ISIL invaded in June, is impossible to accurately pin down. Various organizations have reported casualties as they occur. Only yesterday, Kurdish Peshmerga forces revealed about 200 dead and 1,000 injured during battles since early August. Militant deaths are just as difficult, especially those deep within ISIS/DAASH territory.
During September, Antiwar.com compiled at least 1,158 civilian and security member deaths. Another 1,661 were reported wounded. These should be considered the minimum available numbers. The figures will rise as more details are received from rural areas of Iraq and those under militant control. For example, a clearer, if not final, total of the number of dead in a massacre at Camp Speicher was released early in September even though the attack occurred in June. Those deaths were not included in this month's tally.
Militant casualties reached 2,632 dead and 288 wounded, while Iraq's military announced that they alone conducted 2,116 sorties in September. It is difficult to gauge how accurate these casualty figures are.
In August, Antiwar.com found that 4,800 were killed and 2,839 were wounded. Although the numbers seem to indicate fewer casualties, it should not be read as such, because accurate numbers simply are not available.
Peshmerga Gains in Northern Iraq:
Peshmerga forces said they were able to take control of Rabeaa, a strategic town near the Syrian border. If Peshmerga forces retain control of the city, they will have cut off a major roadway between Syria and northern Iraq and put a stranglehold on a travel by ISIL militants between the two countries. Rabeaa was one of the first cities captured in June. Fighting there and elsewhere during the last several weeks has cost the Peshmerga forces 200 lives. Another 1,000 Peshmerga were wounded, according to Peshmerga Spokesman Hikmet Mela Ali. The number of casualties on Tuesday was not given.
ISIS/DAASH militants destroyed their own headquarters and checkpoints as they fled from there and Sinjar. Fighters from the Shammar Tribe helped, and the troops may have had air cover from U.S. fighter planes during the operation. British planes also bombed northwestern Iraq. Kurdish Y.P.G. forces in Syria claimed to have contributed to the operation as well. Heavy fighting also took place in Zumer, near the Mosul dam. Several villages surrounding Rabeaa have also been liberated.
Closer to Kirkuk, the towns of Khaled, Sa'ad, Taza and Wahda were freed. Two Peshmerga were killed and 18 were wounded in the fighting.
Three car bombs blasts killed at least 13 people and wounded 41 in Shiite-dominated neighborhoods of the Iraqi capital Baghdad Tuesday, police and hospital sources said.
Today as AFP reports, ISIL fighters were closing on Ain al-Arab (known as Kobane in Kurdish) key Syrian town near the Turkish border, despite multiple US air strikes, as the Pentagon cautioned it "cannot bomb the militants into obscurity".
IS fighters penetrated within two to three kilometers of the Syrian town of Ain al-Arab on the Turkish border, the Observatory said. It was the closest the militants had come to the town, since they began an advance nearly two weeks ago, sending tens of thousands of mostly Kurdish refugees fleeing across the border.
US warplanes launched multiple strikes against ISIL Terrorist in both Syria and Iraq Tuesday, as Britain carried out its first air raids against the group.
NATO member Turkey, after months of caution in the fight against IS, has decided to harden its policy, and the government asked parliament Tuesday to authorize military action against IS in Iraq and Syria.