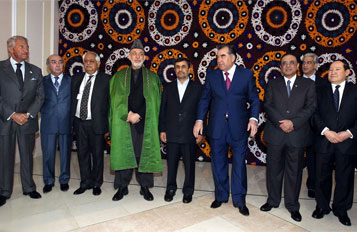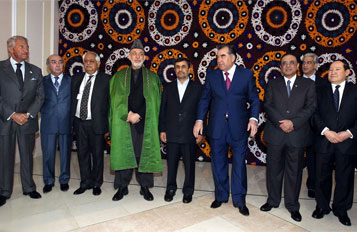 3rd International Norouz Celebrations began in the Tajik capital city of Dushanbe in the presence of IRI President Mahmoud Ahmadinejad on Sunday.
At the beginning of the Norouz festival, the presidents of Iran, Tajikistan, Afghanistan and Pakistan stressed deepening of their friendship.
The IRI president was to address the international Norouz festival later in the day.
President Ahmadinejad arrived in Dushanbe on Saturday and is to hold talks with his Persian-speaking counterparts here.
Celebrations on Norouz will be held annually as the International Norouz Day has been proclaimed by the UN General Assembly on March 21.
During the past two years, the first and second international celebrations on Norouz were held in Tehran.