Iran
4 injured as fire breaks out at petrochemical plant in southern Iran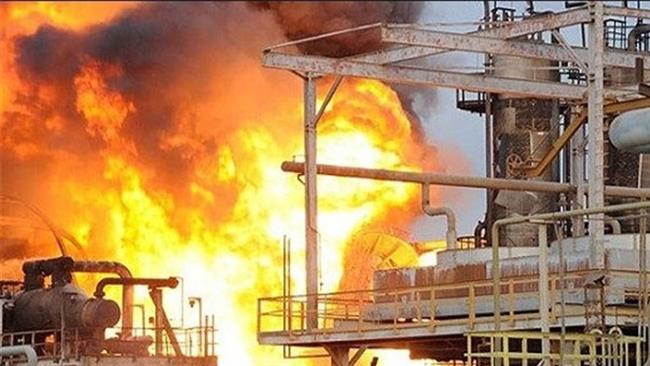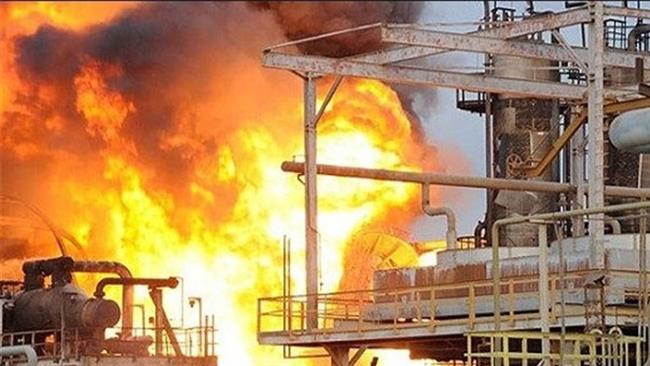 Fire has erupted at a petrochemical plant in the southern Iranian province of Bushehr, injuring four people, one of whom is in critical condition.
The blaze engulfed the pressure control station at a facility belonging to the Mobin Petrochemical Co. at around 11:00 local time in the province's Asaluyeh County on Wednesday.
"Three of the injured have sustained superficial burns, while one has suffered 65 percent burns over his body," said Qassem Qa'edi, the province's crisis management coordinator.
Firefighters have the blaze under control, and it does not pose any threats to the facilities at the South Pars gas field, located in the Persian Gulf, he added.
Gas flow to the pressure control station has been stopped, Qa'edi noted, saying the fire would go out once gas runs out at the connected pipeline.
Back in August, a massive fire on a 42-inch gas pipeline in the southern city of Shiraz, Fars Province, was contained after leaving one person dead. The fire, which was followed by a blast, broke out during maintenance operations.
The incident came in the wake of at least three fires at petrochemical and oil installations in recent months.
The worst blaze hit the Bu Ali Sina petrochemical refinery complex in the southwest city of Bandar Mahshahr in April, seriously damaging its paraxylene unit.