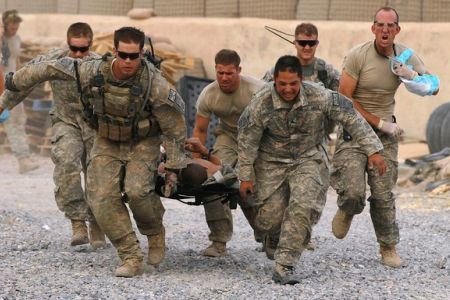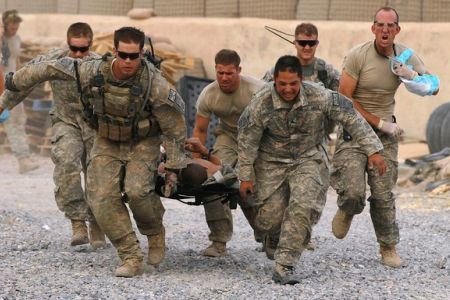 A mine explosion has claimed the lives of four more US-led soldiers in southwestern Afghanistan, amid concerns of the rise of such incidents in the war-torn country.
In a statement issued on Friday, Georgian Defense Ministry said that four of the country's nationals with the US-led International Security Assistance Force (ISAF) were killed in the Helmand province while they were on patrol, AFP reported.
The ministry released the names of the soldiers as Col. Ramaz Gogiashvili, Sergeant Davit Tsetskhladze, Corporal Giorgi Kolkhitashvili and Corporal Nugzar Kalandadze.
However, it was not clear whether the Georgians were among the six international soldiers that on Thursday NATO declared dead.
The ministry expressed condolences to the soldiers' families and said that it would return their bodies to home as soon as possible.
The increasing number of troop casualties in Afghanistan has sparked widespread anger in the US and other NATO member states, undermining public support for the continuation of the Afghan war.