Syria
40-truck aid convoy enters Syria's troubled Dayr al-Zawr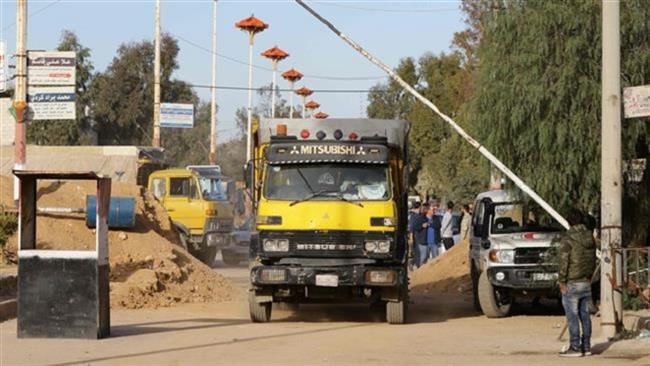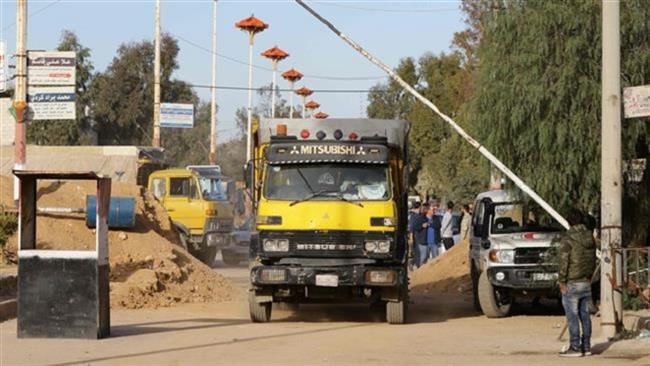 Dozens of trucks carrying humanitarian aid have arrived in Dayr al-Zawr only two days after Syrian army forces, backed by allied fighters from popular defense groups, reached the eastern city and breached a nearly three-year siege imposed by the Daesh Takfiri terrorists on pro-government areas there.
Syria's official news agency, SANA, reported that 40 trucks carrying basic commodities such as fuel, food and medical supplies to civilians, in addition to two mobile clinics, entered the city, located 450 kilometers northeast of the capital Damascus, on Thursday.
Meanwhile, there are reports that Syrian army soldiers have regained control over a large expanse of land near the Brigade 137 base, and recaptured al-Raqqah bridge on the western side of Dayr al-Zawr.
Scores of Daesh terrorists were killed and injured during the military operations while their military hardware was destroyed as well.
Additionally, Syrian Air Force fighter jets bombarded Daesh gatherings and supply routes in the town of Ash Sholah, destroying them and killing many extremists.
The developments came a day after Syrian government troops, backed by allied fighters from the popular defense groups, wrested control of the town of Kobajeb, situated about 50 kilometers southwest of Dayr al-Zawr, from Daesh terrorists.
Meanwhile, a large number of Daesh Takfiris, among them members of the terror group's so-called religious police – commonly known by the Arabic word Hasba, have escaped from the town of Gharanij.
Militant mortar attacks leave 7 Syrians dead
Separately, at least seven civilians have been killed and several others injured in a series of mortar attacks carried out by foreign-sponsored Takfiri militants on Dayr al-Zawr.
Seven people lost their lives and 29 others sustained injuries when mortar shells fired by the militants struck an area in the Harabesh neighborhood of the eastern city.
The projectiles also caused material damage to residential buildings and public property in the targeted area.
Daesh overran large parts of Dayr al-Zawr province, including its many oil fields, in mid-2014 as it seized swathes of land in Syria and neighboring Iraq.
By early 2015, the Takfiri terrorists were in control of some parts of Dayr al-Zawr city and besieged the remaining parts, which were under government control.
It is estimated that 100,000 people remain in the government-held parts of the city. The so-called Syrian Observatory for Human Rights estimates that more than 10,000 people may be living in the Daesh-held parts of Dayr al-Zawr.