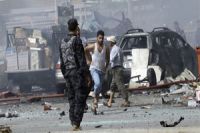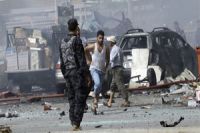 A wave of attacks in Iraq, mostly targeting Shia Muslims, has killed at least 47 people, raising the July death toll to about 380.
The apparently coordinated bombings, which occurred in central, eastern and southern Iraq on Sunday evening, also injured scores of people.
Attacks in Iraq have killed an average of 27 people per day since the beginning of July. And Sunday was the fourth day in a row in which over 30 people have died in Iraq violence.
Sunday's bombings occurred shortly before the breaking of the Ramadan fast.
No group has claimed responsibility for the coordinated attacks, but officials say the main suspects are militants linked to al-Qaeda.
The incidents are the latest in a string of attacks across Iraq that have left more than 2,800 people dead since the beginning of April.