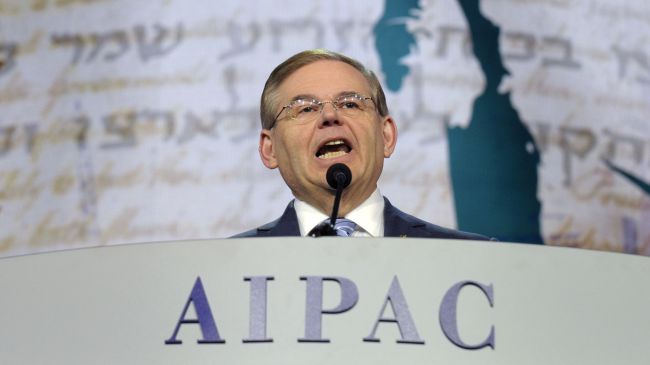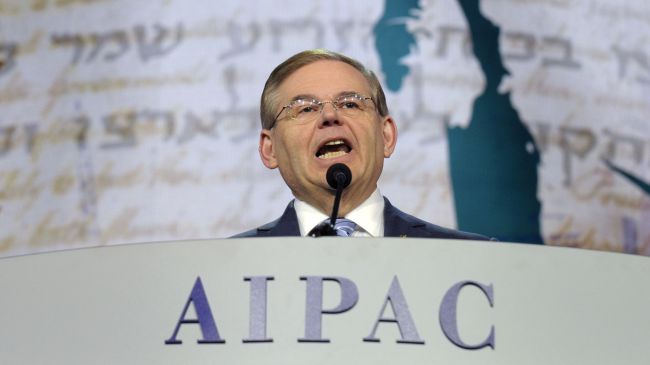 The American Israel Public Affairs Committee (AIPAC) has published the list of 47 US senators who have agreed to co-sponsor a bill to impose additional sanctions against Iran.
The sanctions bill, introduced by Sens. Mark Kirk and Robert Menendez on Dec. 19, initially had the backing of 24 other senators equally divided between Democrats and Republicans.
The White House was quick to condemn the measure at the time, saying President Barack Obama would veto the bill "if it were to pass" Congress.
Senator Cory Booker, newly elected Democrat from New Jersey, quickly added his name to the list and since then, 20 other senators — all Republicans — have added their names, according Lobelog.com.
Fifty three senators, including 36 Democrats and two independents who normally vote with the Democratic caucus, have not agreed to co-sponsor the sanctions bill, making them "the top targets for AIPAC's legendary powers of persuasion when the Senate reconvenes early next week."
"What is remarkable about this list, however, is that very few of the 47 co-sponsors have chosen to publicize their support for the bill to their constituents through local media or other means," writes American journalist Jim Lobe in his report.
President Obama and Secretary of State John Kerry have repeatedly stated that the passage of a new sanctions bill would not only violate the spirit, if not the letter, of the interim nuclear deal, it would also cast serious doubt on Washington's "good faith" in negotiations.
The new anti-Iran initiative in the Senate is at odds with the most recent assessment by the US intelligence community which has concluded that "new sanctions would undermine the prospects for a successful comprehensive nuclear agreement with Iran."
Tehran has warned that any new sanctions against Iran would kill "the entire deal" reached between Iran and the five permanent members of the UN Security Council plus Germany in Geneva on November 24.