Iran
Middle East
5.7-magnitude quake hits Masjid Soleiman in southwest Iran, kills one
An earthquake measuring 5.7 on the Richter scale has hit the southern parts of the country, killing one person and injuring several others.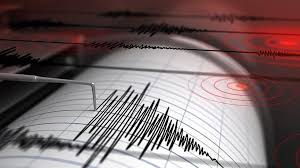 According to the Iranian Seismological Center, the tremor rattled an area near the town of Masjid Soleiman in Khuzestan province at 11:30 local time (0700 GMT) on Monday.
The tremor struck at a depth of 17 kilometers (10.5 miles) , 34.847 degrees north latitude and 45.762 degrees east longitude .
At least 15 aftershocks, ranging from 3 to 4.6 magnitudes, were reported.
According to the Crisis Management Center of Khuzestan, the rescue and relief operators have been dispatched to the area.
The cities of Shadegan, Hamidieh, Shoshtar have also been affected by the quake, with several buildings being destroyed.
The region has faced several powerful quakes in recent years. In 2017 a deadly 7.3-magnitude earthquake hit Iran and Iraq, killing hundreds and injuring thousands more.