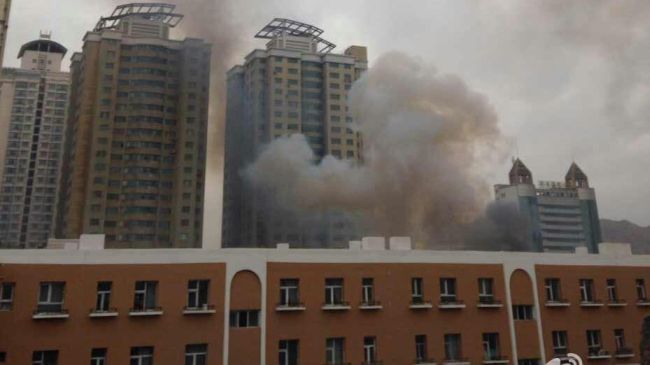 The Thursday attack which killed 31 people in the capital of China's troubled Xinjiang region has been carried out by five bombers, a report says.
"Five suspects … participated in the violent terrorist attack," China's English-language newspaper Global Times reported on Friday.
Authorities "are investigating whether there were other accomplices," the newspaper added.
"Judging from the many terrorist attacks that have taken place and the relevant perpetrators, they have received support from terrorist groups outside China's borders …," Chinese Foreign Ministry spokesman Hong Lei said at a daily news briefing.
No group has claimed responsibility for the attack.
The incident marks the second attack in the capital in just over three weeks.
China's Xinjiang region, which is home to the mostly Muslim Uighurs minority group, has witnessed years of violence.
Last month, a bomb attack at a station in Urumqi killed three people and injured dozens more. Beijing blames the insecurity on what it calls a separatist movement there. But critics point to economic inequality and the cultural and religious repression of Uighurs as the causes of unrest.
Earlier this year, Global Times newspaper demanded 'ethnic healing' in the Xinjiang region, after the killing of over a dozen people during clashes between Chinese security forces and an armed mob.
The state-run newspaper also called on authorities to take necessary steps in Xinjiang, including recruiting more local security forces, in an effort to stop the violence in the region.