Syria
5 children, 2 workers killed in Syria car bombing by Turkey, US, S. Arabia, Qatar, West-backed terrorists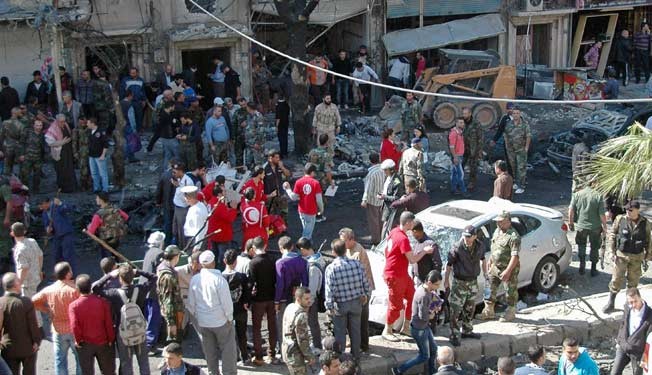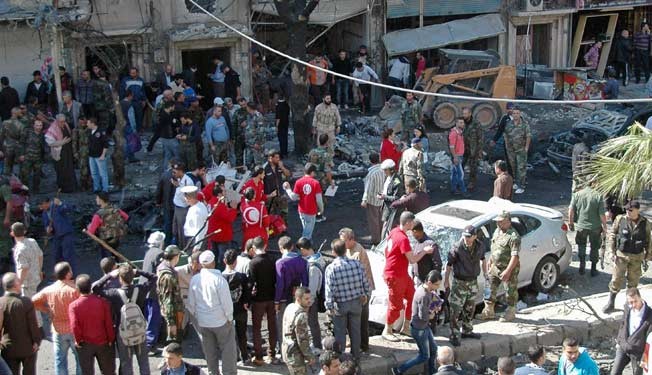 At least seven civilians, including five schoolchildren, have been killed in a car bomb explosion near a primary school in the Syrian town of Um al-Amad in Homs Province.
The official SANA news agency said that the attack was carried out on Sunday, when "terrorists blew up a car bomb near the primary school in the town of Um al-Amad in the countryside outside Homs."
The report added that two of the victims were workers.
Several people were also wounded and a series of buildings destroyed in the bombing, medics and witnesses said.
The blast came a day after foreign-backed militants killed 12 people in a mortar attack against a church in the southwestern city of Daraa.
The war in Syria started in March 2011, when pro-reform protests turned into a massive insurgency following the intervention of Western and regional states.
The unrest, which took in terrorist groups from across Europe, the Middle East and North Africa, has transpired as one of the bloodiest conflicts in recent history.
More than 120,000 people have been killed and millions displaced due to the turmoil that has gripped Syria for almost three years.