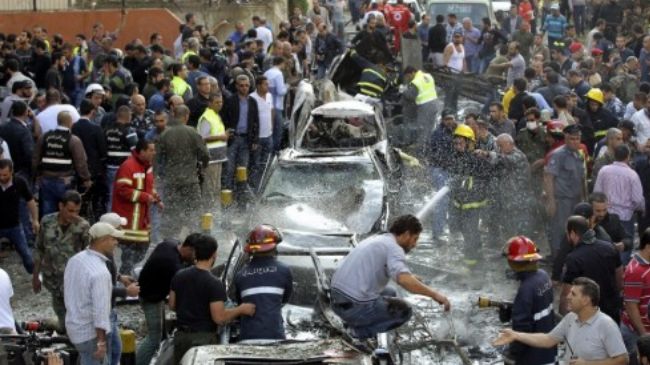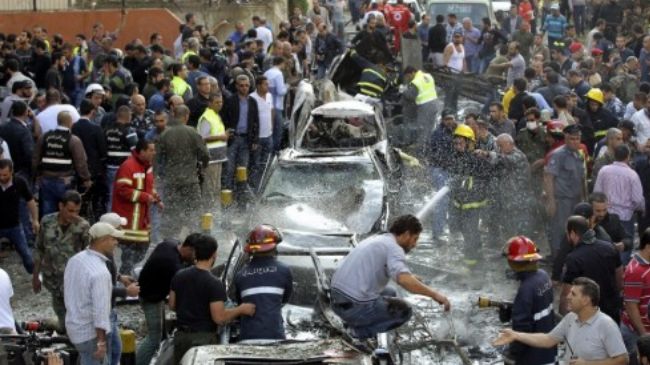 At least five people have been killed and several others injured in two bomb attacks in south of the Lebanese capital Beirut.
According to reports released on Wednesday, the attacks happened in the southern Bir Hassan neighborhood near the Iranian Cultural Chancellery and the Kuwaiti Embassy.
The al-Qaeda-linked Abdullah Azzam Brigades has claimed responsibility for the bombings saying they will continue their attacks against Iran and Hezbollah.
The Lebanese capital has been repeatedly hit by similar terrorist attacks in recent months. A large number of people have lost their lives in the bombings.
More than two dozen people, including Iran's cultural attaché to Beirut, were killed and at least 150 others injured in November last year after two explosions struck near the Iranian Embassy in southern Beirut.
Following the incident, the Abdullah Azzam Brigades claimed responsibility for the bombings.
The group's Saudi leader Majid al-Majid was arrested in early January and died days later from poor health in a Lebanese jail. Majid was a high-profile terrorist also wanted by the US and some other countries.