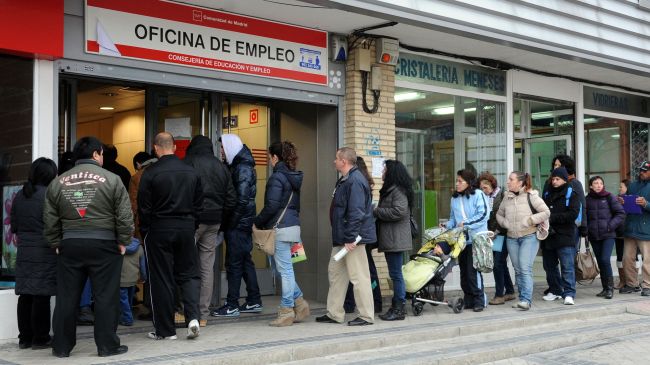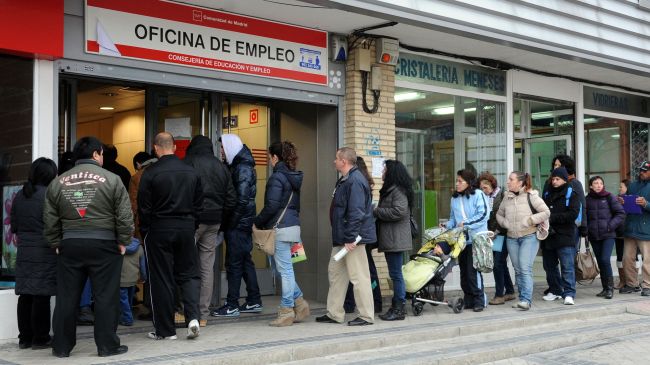 The Spanish Labor Ministry says the number of people who are officially registered as unemployed in Spain has surpassed a record five million.
The ministry released the data on Monday, also announcing that the number of the people who registered for unemployment benefits increased by 59,444 or 1.2 percent in February, compared to a month earlier, leaving a record 5.04 million Spaniards registered as jobless.
Battered by the global financial downturn, the Spanish economy collapsed into recession in the second half of 2008, taking with it millions of jobs. The Spanish government has already taken painful austerity measures to contain its budget shortfall.
The Labor Ministry also released data on the overall unemployment rate, which stood at 26.02 percent in the fourth quarter of 2012, indicating the highest level since 1975.
Spain must lower its budget deficit to 4.5 percent in 2013 and 2.8 percent in 2014. Economists, however, say those targets will be difficult to meet amid poor prospects for economic recovery in the country.
The worsening debt crisis has forced the governments of the European Union to adopt harsh austerity measures and tough economic reforms.