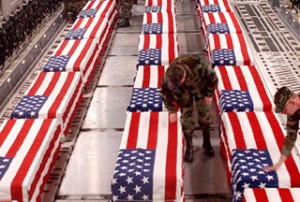 The Taliban ambushes and roadside bombs have reportedly killed five more US soldiers in the troubled southern Afghanistan where insurgency has skyrocketed over the past months.
NATO forces said in a statement that two of the soldiers were killed outright and three died of their injuries in three separate incidents on Thursday, AFP reported.
The soldiers were killed across the volatile southern provinces in separate incidents over the past 24-hours
"Two members were killed and one died from wounds as a result of an improvised explosive device detonation," the statement said.
The remote-control bombs have become the scourge of the US-led troops across the war-torn country.
The alliance did not release the exact locations of the incidents in the South where there has been a surge in insurgency over the past weeks.
However, the alliance confirmed that two more soldiers were killed in attacks and ambushes by the insurgents
"One service member died of gunshot wounds from an insurgent attack, and one service member died of wounds sustained in an insurgent attack while on patrol," the statement added.
American forces in Afghanistan lost 77 troops in August, setting a new monthly record since the occupation began in 2001.
Foreign troop casualties in Afghanistan are at record levels, with at least 365 deaths reported in 2009.
The mounting number of western soldiers coming home in body bags has sent support for the war plummeting in Europe and the United States.
The insurgency has intensified in the eastern and southern provinces, as pressure is mounting on the US and its western allies to pull troops out of the country amid continuing troop causalities.