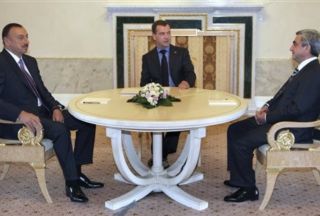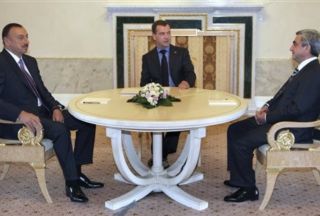 Five soldiers have been killed in an exchange of fire between ethnic Armenian troops and Azeri forces near the disputed region of Nagorno-Karabakh.
The shooting occurred late on Friday after ethnic Armenian soldiers in the breakaway region repelled an attack by Azeri forces, Reuters quoted the region's Armenian military as saying in a statement on Saturday.
Four Armenian soldiers were killed in the clashes and four others were wounded. The Defense Ministry of Azerbaijan also confirmed that a clash took place in which an Azeri soldier was killed.
The mountainous area is internationally recognized as part of Azerbaijan's territory but is controlled by ethnic Armenians who, backed by the Yerevan government, fought a six-year separatist war against the central government in Baku in the 1990s.
The conflict left an estimated 30,000 people dead and one million displaced before the two sides agreed to a ceasefire in 1994. However, a peace accord has never been signed.
On Thursday, the presidents of Armenia and Azerbaijan met in St. Petersburg, together with Russian President Dmitry Medvedev, and agreed to continue efforts to resolve the conflict.
But the border clash just hours after the meeting irked Armenian President Serzh Sarkisian, who described the incident as an "unacceptable" provocation on the part of Azerbaijan.