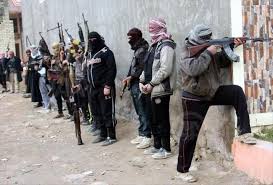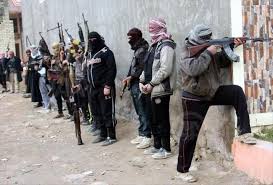 At least 500 Takfiri militants entered the Syrian border town of Azaz via Turkey in a bid to help insurgents in Aleppo, a UK-based monitoring group reported.
The so-called Syrian Observatory for Human Rights said that the Takfiri militants entered Syria on Wednesday under the supervision of the Turkish authorities.
"At least 500 rebels have crossed the Bab al-Salameh border crossing on their way to the town of Azaz, from which they want to help the insurgents in the face of gains made by Kurdish forces in the north of the province," said Rami Abdel Rahman, the head of the monitoring group.
The Wednesday's crossing marks the second time a large group of militants have crossed the Turkish border and entered Syria in less than a week. On Sunday, 350 heavily armed terrorists entered Syrian soil via the Atme border crossing with Turkey.
The move comes as Turkey is trying to prevent the Kurdish forces, who are securing military achievements in the border area there, from seizing control of Azaz.
Earlier on Monday, Turkish Prime Minister Ahmet Davutoglu said that Ankara "won't allow the fall of Azaz."
On Tuesday, a Turkish official said the only solution to the troubles in Syria is the deployment of ground troops. Turkish Foreign Minister Mevlut Cavusoglu seconded the proposal, adding that his country is currently discussing such measures with its allies.
Over the last few days, Ankara has been targeting Kurdish People's Protection Units (YPG) positions in Aleppo countryside.