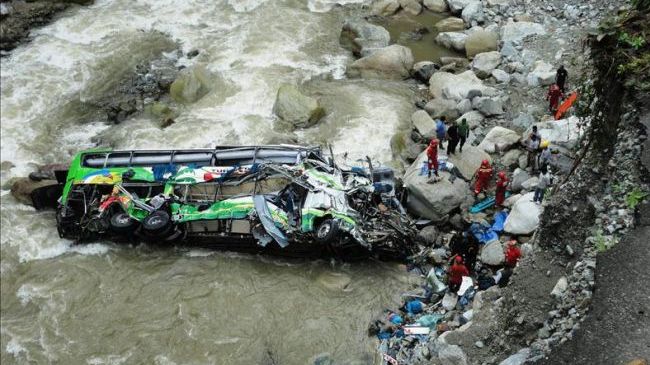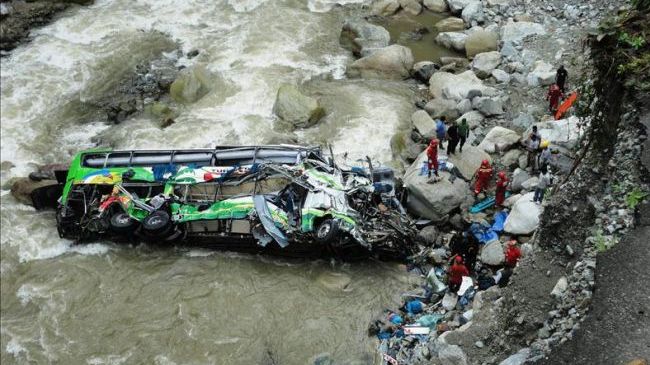 At least 51 people, including 13 children, have been killed in a truck accident in the province of La Convencion in southeastern Peru.
Local officials said on Saturday that the incident occurred on Friday night when the truck, crossing high altitude roads, fell off 650 feet (200 meters) in a remote area near the town of Suyucuyo in the southern Andean region.
People often travel by trucks in the region due to lack of a proper transportation system, said Fedia Castro, the mayor of La Convencion.
Local prosecutor Juan Carlos Valverde also said that no one survived the accident.
According to road and safety officials, deadly accidents often happen in the South American country where roads are poor and winding.
The accident was the third in a string of such incidents in October which have killed more than 80 people altogether.
Last week, two deadly crashes, which claimed 29 lives, took place in the same area.
The Peruvian Attorney General's Office says the main causes of such accidents are bus drivers' recklessness, over-speeding, alcohol drinking and sleepiness.
According to a report by the government's National Institute of Statistics and Information, 781 people died in Peruvian traffic accidents in the first quarter of 2013.