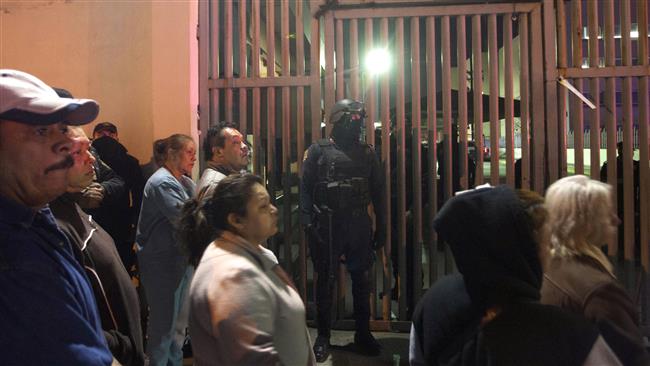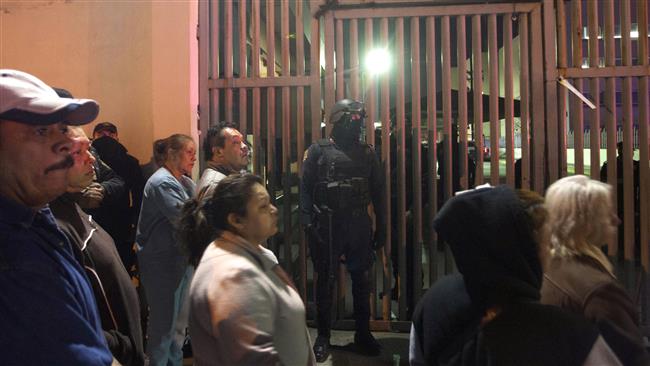 At least 52 people have died following a riot in a northern Mexico prison in the Nuevo Leon state, the state governor says.
"We are experiencing a tragedy," Jaime Rodriguez said following the pre-dawn riot at the Topo Chico prison in the industrial city of Monterrey.
Rodriguez said the dispute involved a faction led by a member of the infamous Zetas drug cartel.
Riot police have been deployed to the prison where smoke billows from a fire lit at the facility, according to media.
Local media added that the riot started before dawn and some prisoners may have escaped.
The riot is the latest in a series of deadly incidents in recent years to hit the country's notorious prisons, which are used for dangerous convicts belonging to different drug gangs and the Mexican mafia.