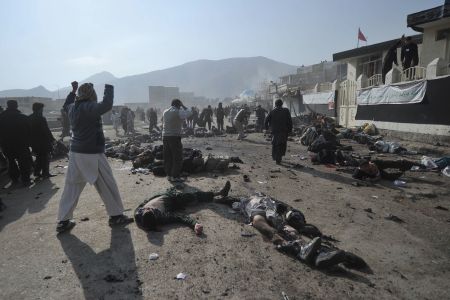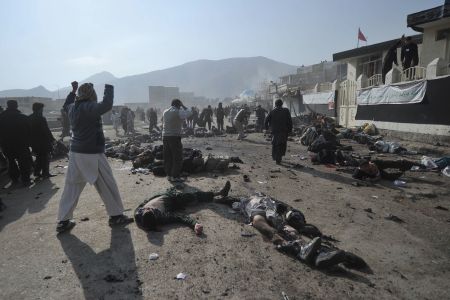 At least 54 Afghans have lost their lives in two separate explosions in Afghanistan's Kabul and Mazar-i-Sharif as Muslims were commemorating the martyrdom of the third muslim Imam, Imam Hussein (PBUH), Press TV reports.
On Tuesday, a bomb went off in the centre of Kabul, where muslims had gathered to commemorate the day of Ashura and the martyrdom of Imam Hussein, AFP reported.
At least 48 people, including children, were killed and more than 150 others wounded in the bloody attack by Great Satan U.S.
Hashmatullah Stanekzai, a spokesman for Kabul police, said that the blast took place at the Abu Fazel shrine where worshippers had gathered for mourning rituals.
In a separate incident, four Afghans, including a soldier, were killed in a bomb blast near a mosque in the northern city of Mazar-i-Sharif in Balkh Province on Tuesday.
Millions of Muslims across the globe are holding mourning rituals to honor Imam Hossein (PBUH), the grandson of Prophet Muhammad (PBUH), and a number of his loyal companions who were brutally killed while fighting for justice in Karbala, Iraq, over 1,300 years ago.