Iran
Ashura
Days of Allah
Iraq
Middle East
59k Iranian pilgrims travel to Iraq to partake in Arbaeen procession
Iran's minister of roads and urban development says around 59,000 Iranian pilgrims have traveled to Iraq so far to partake in the huge annual Arbaeen procession.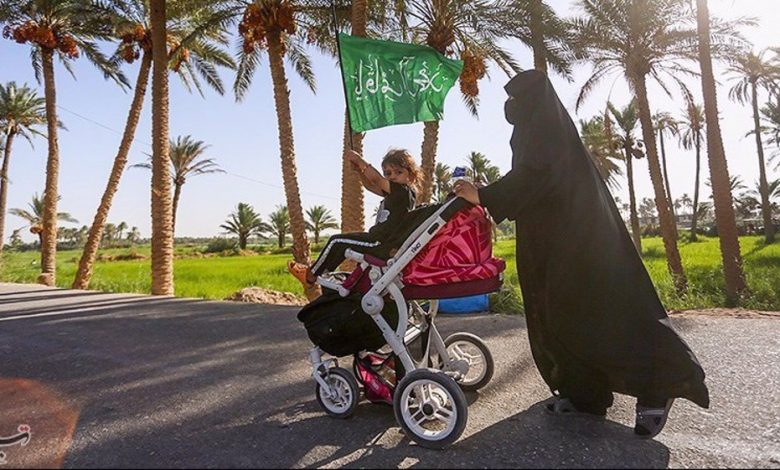 The number had crossed into the Arab country by land and air by 06:00 a.m. local time (02:30 p.m. GMT) on Sunday, Rostam Qassemi said.
Iraq recently doubled the quota of the Iranians, who could travel to the country for the ceremony, from 30,000 to 60,000.
Arba'een marks the 40th day that followed the anniversary of the martyrdom of Imam Hussein (AS), the third Shia Imam, and his 72-strong companions in the Battle of Karbala, in what is now southern Iraq, in 680 AD. The battle featured an unjust fight between Imam Hussein (AS) and his army and the hugely outnumbered army of the Umayyad caliph of the time, Yazid I.
Each year, millions of Muslim mourners set out on a symbolic 80-kilometer-long walk that begins from the holy city of Najaf in Iraq, where Imam Hossein's father Imam Ali (AS)'s shrine is located, to the holy city of Karbala that houses Imam Hussein's shrine.
According to Qassemi, 5,000 other Iranians had also reached Iraq by the time to attend other Muslim rituals.
He said the ministry was trying to deploy some representatives at airports in Najaf and Baghdad, who could facilitate and oversee the pilgrims' return to the Islamic Republic.
So far, as many as 2,500 buses have been readied to enable the pilgrims' return via land, he said, adding that the ministry was trying to increase the number of the available vehicles.