North America
5th Fleet: US Destroyer Collides with Tanker at Entrance to Gulf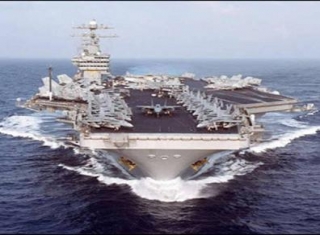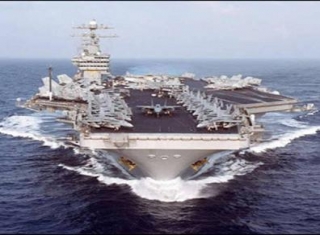 A US guided-missile destroyer collided on Sunday with a Japanese-owned bulk oil tanker near the entrance to the Gulf, but no one was hurt and the ship is able to operate, the US Fifth Fleet said.
"No one was hurt Sunday morning when a US Navy guided-missile destroyer and a large Japanese-owned merchant vessel collided near the Strait of Hormuz," the Bahrain-based fleet said in a statement on its website.
"The collision between USS Porter (DDG 78) and the Panamanian-flagged bulk oil tanker M/V Otowasan occurred at approximately 1:00 am," (2200 GMT Saturday) it said.
The collision "was not combat related," it added. Overall damage to the destroyer is being evaluated, while the ship is "able to operate under its own power," and "no personnel on either vessel were injured," it said. The destroyer is on a scheduled deployment to the Fifth Fleet, it added.