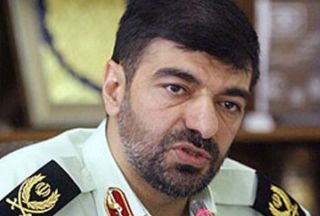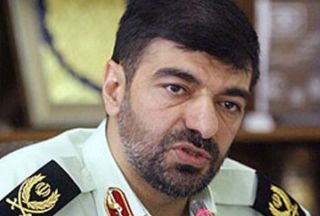 Iran's deputy national police chief says six militants were killed on Friday and Saturday in Sistan-Baluchestan Province, which was the scene of a terrorist attack on Thursday.
Some of the roads in the province that could be used by criminals, counter-revolutionaries, and smugglers have been blocked, Brig. Gen. Ahmad Reza Radan said on Saturday and added that since Friday night there have been three clashes on those roads which led to the death of six militants.
The police regard these regions as red lines and whoever tries to pass through them will be dealt with, Radan told ISNA.
He pointed to the need to implement a comprehensive plan for controlling the borders and said the east and northwest of the country are the main priorities.
Radan expressed hope that the Iranian Parliament (Majlis) and administration would cooperate to permanently resolve the border issues.
He added, "Iran's shared borders with Pakistan and Afghanistan as well as the country's western borders in Kordestan, Kermanshah, and West Azarbaijan provinces are where we aim to achieve absolute border protection within three years."
Commenting on the Zahedan terrorist attack, Radan said the enemies of the country wanted to create chaos through creating a sectarian rift between Shias and Sunnis, but the terrorist act will only serve to strengthen Shia-Sunni solidarity in the region.
Radan noted that the Islamic Republic has the right to pursue criminals in the border areas but complained about neighboring countries' inaction in regard to security measures.
On July 15, two bombs were detonated in quick succession in front of a mosque in the southeastern city of Zahedan, which is the capital of Sistan-Baluchestan Province. At least 27 people lost their lives and more than 300 others were injured in the terrorist attack.
The Iranian security forces detained 40 people who were attempting to foment unrest in Zahedan after the deadly attack.