Asia-Pacific
India
6 soldiers reportedly killed in heavy border fire exchange in Kashmir
Troops from India and Pakistan have exchanged heavy fire and mortar shelling along the restive Line of Control (LoC) that divides Kashmir between the two countries, with a total of six soldiers reportedly killed from both sides.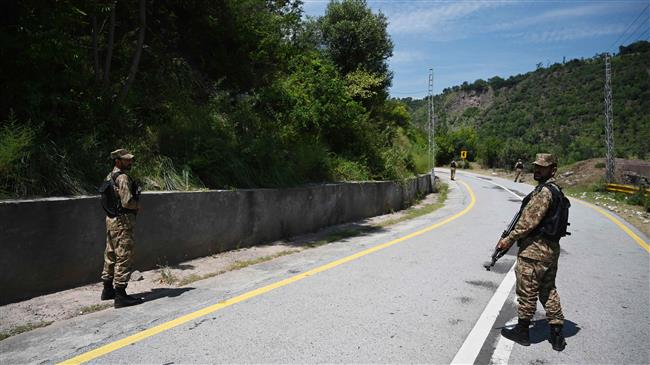 The Pakistani armed forces said two of their soldiers were killed and one wounded when Indian forces started unprovoked firing in Dewa Sector on the volatile border early on Thursday.
Accusing India of ceasefire violations, Pakistan's Inter Services Public Relations (ISPR) — the media wing of the Pakistani armed forces — said the soldiers had been killed while responding to cross-border fire from the "enemy" and that the forces had damaged an Indian post, killing three Indian soldiers.
Major General Asif Ghafoor, the director general of ISPR, confirmed the report in a tweet and identified the two Pakistani soldiers killed in the incident.
Indian CFVs along LOC during the last 36 hours. Responding to CFVs, in Haji Pir Sector Pakistan Army troops damaged Indian post killing 3 Indian soldiers including a Subedar, few injured too. In Dewa Sector Naib Subedar Kandero and Sepoy Ehsan of Pak Army embraced Shahadat. pic.twitter.com/yFuBqPgFVv— DG ISPR (@OfficialDGISPR) December 26, 2019
​The Indian army said on Wednesday that one Indian soldier and a civilian had been killed as Pakistan violated a ceasefire agreement and opened fire in north Kashmir's Baramulla district.
The Indian army added that Pakistan had resorted to heavy firing from small arms and "also fired mortars and used artillery fire."
Kashmir has been split between India and Pakistan since their partition in 1947. Both countries claim all of Kashmir and have fought three wars over the territory.
The two nuclear-armed neighbors have accused each other of violating the 2003 ceasefire agreement over 3,000 times to date this year.
India, Pakistan exchange fire over de facto Kashmir borderIndian and Pakistani forces exchange mortar shells and rifle fire in the disputed Kashmir region, leaving multiple casualties.
Tensions escalated between the two nuclear-armed countries after February 14, when 40 Indian security personnel were killed in a bombing attack in Kashmir.
A Pakistan-based terror group claimed responsibility for the attack.
India recently scrapped the semi-autonomy of its part of Kashmir, sparking a new wave of tensions over the region.