Egypt
60 Egyptian soldiers killed in attack on army checkpoints in Sinai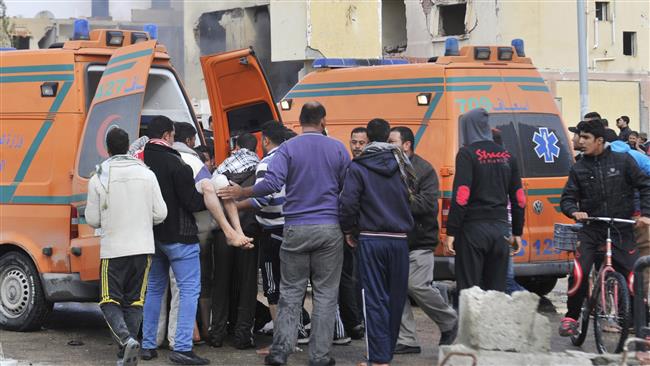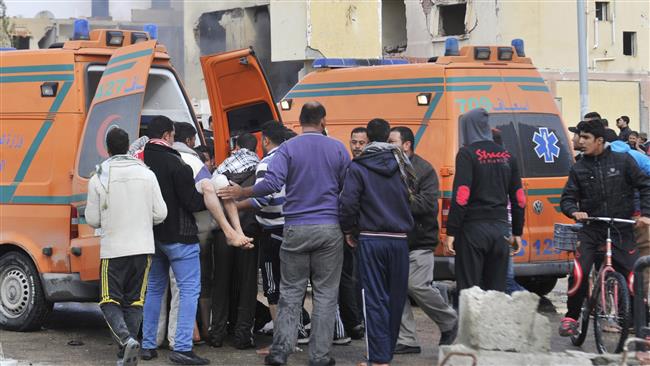 At least 60 Egyptian soldiers have been killed and scores of others injured in a series of attacks by Takfiri militants against military checkpoints in the country's violence-plagued Sinai Peninsula.
Security sources, speaking on condition of anonymity, said militants detonated a vehicle rigged with explosives south of the town of Sheikh Zuweid, located about 334 kilometers (214 miles) northeast of the capital, Cairo, on Wednesday, killing tens of troopers and injuring several more, Sky News Arabia satellite news network reported.
Assailants also fired several rounds of mortar shells at army check posts in al-Joureh, Abu Refaei and Sedrah districts on the southern outskirts of Sheikh Zuweid.
The projectiles triggered fierce exchanges of gunfire between Egyptian government forces and Takfiri terrorists.
Meanwhile, at least ten militants have been killed and scores of others injured as Egyptian Apache combat helicopters struck terrorist hideouts in Sinai Peninsula.
The development comes only days after at least 11 militants were killed and four others arrested when government troops raided terrorist hideouts in Sheikh Zuweid as well as the border town of Rafah, located 340 kilometers (211 miles) east of Cairo.