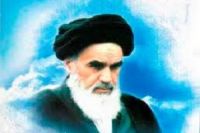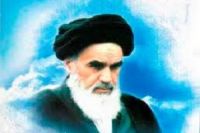 Iran Daily in its Monday edition published an exclusive interview with Fatima Tabatabai, the head of Department of Imam Khomeini and Islamic Revolution Research Center, and head of Iran's Scientific Association of Islamic Mysticism.
The interview is as follows:
Q: Would you explain about the first international summit on Islamic mysticism?
A: The association holds the first such a summit at the international level. The summit is being organized with close coordination of some Lebanese chancellors of the universities and heads of the cultural institutes. Lebanon was to host the summit but due to some changes, and unexpected incidents, Tehran was picked as the venue of the summit. The procedures started over two years ago.
The association is pursuing an objective of maintaining coordination among researchers of Abrahamic religions.
Q: Are wrong interpretations of mysticism and unauthentic schools of thought on the agenda of the summit?
A: Of course. But it would be better to introduce pure Mysticism. It is a universal truth that someone who doesn't perceive the reality, certain person would be subject to fabricated fantasies.
One of the useful tasks is researching and exploring the texts about mysticism.
We have signed and sealed memorandum of understandings with universities and academic centers. We can hold the summit each year in the country with close coordination of foreign universities.
Q: What are the main topics and articles?
A: The themes have been picked by our experts working with the academic committee. ˈThe Islamic mysticism in theory and practiceˈ, ˈMysticism and meaning of lifeˈ, ˈMysticism and environmentˈ, ˈThe practical mysticism and ethicˈ, "The Islamic Mysticismˈ, "The status of Jesus and stages of Islamic mysticismˈ, "Mysticism and social dynamism" are among the topics.
Q: Who are the lecturers?
A: At least 20 academic personalities and figures deliver speeches at the one-day summit. In addition, several academic articles have been sent to the secretariat of summit and the best writings would be published as articles.
Q: What are the main programs on the sidelines of the summit?
A: A book fair is held offering works on mysticism.
Q: Any programs for foreign guests?
A: Academic and political figures have been invited to a dinner hosted by Seyyed Hassan Khomeini, the grandson of the late Imam Khomeini.
Q: Would you please give some information about the research magazine on mysticism?
A: The scientific Association on Mysticism has published at least nine editions of the magazine which include several academic articles and pieces of writing highlighting the various perspectives of mysticism in theory and practice.
Q: Any programs for the general public?
A: Another activity of the association is of cinematic nature. It displays movies regarding mysticism and its mystic and learning points are explained for the audience in presence of experts.
For instance, Imam Khomeini has mentioned several points about someone who is suffering from jealousy in his precious book titled ˈForty Hadithsˈ. Imam maintains somebody who exercises jealousy would first be subject to harming itself instead of harming others.
Another precious point Imam points out is that someone who is suffering from practice of jealousy, then its consequences would lead to denial of justice of Allah.
Q: Could mystic thought and beliefs be the basis for proximity of religions and reduce sectarian tensions across the Muslim world?
A: I do believe that paying attention to recommendations left by the great Imam can eliminate sectarian conflicts and replace inclination toward Allah.
Q: To what extent do moral issues and human rights have place in late Imam's mysticism?
A: Imam's sayings about human dignity can also include human rights as well. The Human dignity has great importance in Imam's works. One of important perspectives of will include the guarantee of civil and social rights.
Human rights are a part of dignity frequently presented by Imam. Islam does not permit the dignity of human to be violated. Therefore, Imam carried message of moderation and peace for the whole world and international community.
Q: How can Imam's mystic thought play a role in elevating a society from various moral aspects?
A: If Imam's recommendations are properly implemented, then we will get rid of hurdles and problems facing the society. Imam's mystic and dynamic teachings can resolve our management problem. These recommendations can also prevent society from falling into pits of any type of social and moral decline.