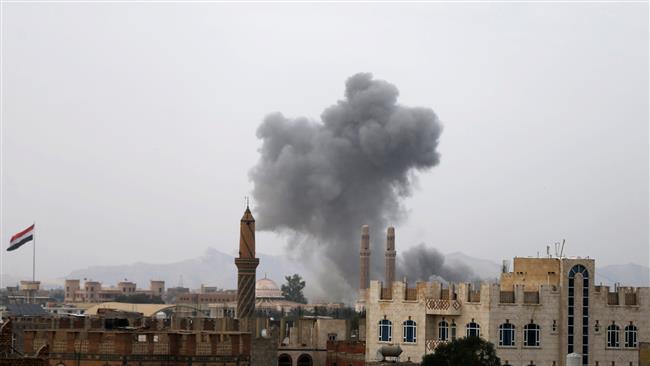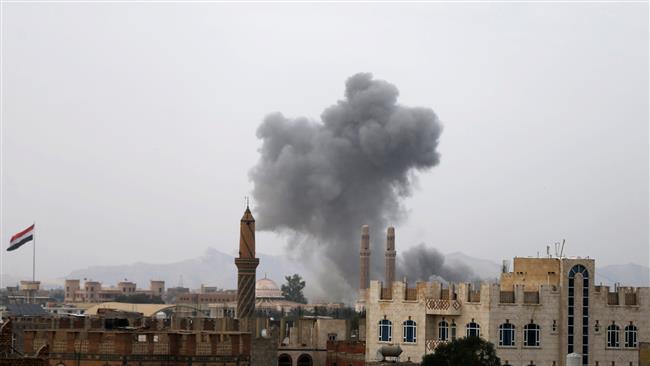 A bipartisan group of 60 American lawmakers has penned a letter to President Barack Obama seeking to delay the planned sale of $1.15 billion in arms and other military gear to Saudi Arabia, according to a report.
The letter cites the growing number of civilian casualties in Yemen caused by the Saudi military aggression there.
"This military campaign has had a deeply troubling impact on civilians," lawmakers wrote in a draft obtained by the Foreign Policy magazine.
"Just in the last several days, a Saudi airstrike on a school in Yemen killed 10 children — some as young as 6 years old — and a Saudi airstrike on a [Médecins Sans Frontières] hospital in Yemen killed 11 people," the letter said.
Yemen has seen almost daily military attacks by Saudi Arabia since late March 2015. The offensive was launched to crush the Houthi Ansarullah movement and reinstate the resigned president, Abd Rabbuh Mansur Hadi, who is a staunch ally of Riyadh.
The US has backed the Saudi campaign in Yemen, providing training, intelligence and logistical support.
Early this month, the State Department approved the sale of more than 130 Abrams tanks, 20 armored recovery vehicles, hundreds of machine guns and other military equipment to Saudi Arabia. Congress has 30 days to approve or block the proposed sale.
"Any decision to sell more arms to Saudi Arabia should be given adequate time for full deliberation by Congress," the lawmakers wrote.
"We are concerned, however, that the timing of this notification during the August congressional recess could be interpreted to mean that Congress has little time to consider the arms deal when it returns from recess within the 30-day window established by law," they added.
In November last year, Washington approved a $1.29 billion rearming program for Riyadh, including internationally-banned cluster bombs.
Human Rights Watch has uncovered evidence that the Saudi regime has used the American-made illegal munitions in the war.
The 18-month military campaign in Yemen has killed nearly 10,000 people, according to the United Nations. The conflict has allowed Daesh terrorists to deepen their foothold in the impoverished country.