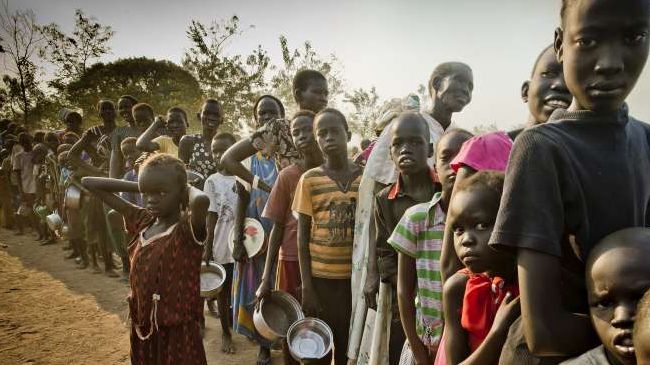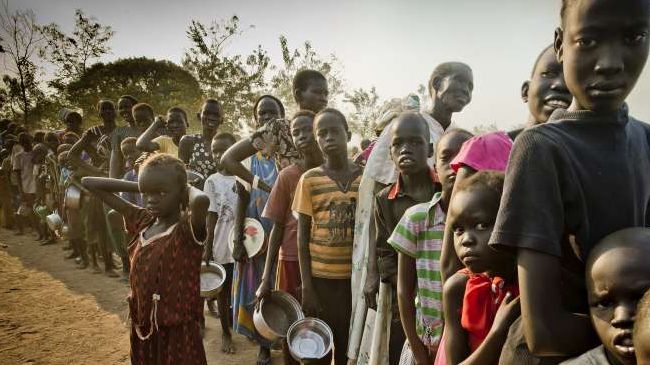 The United Nations refugee agency has announced that more than 60,000 people have fled their homes in South Sudan since an agreement signed earlier this month to end the fighting that has ravaged the world's youngest nation for over six months.
"In South Sudan, the number of people fleeing fighting continues to rise almost three weeks on from a truce agreement," Adrian Edwards, spokesperson for the UN High Commissioner for Refugees (UNHCR), said at a press briefing in Geneva on Tuesday.
He added that since the signing of the Cessation of Hostilities Agreement in the Ethiopian capital Addis Ababa on May 9, the number of internally displaced people has grown by 46,000 people to 1,005,096.
Edwards further stated that over the same period, the number of South Sudanese refugees in Ethiopia, Kenya, Sudan and Uganda has risen by over 20,000 to 370,000 people.
The UNHCR spokesman went on to say that Ethiopia currently hosts the largest South Sudanese refugee population at 131,051 people, mostly women and children, nothing that recent arrivals say they have fled fighting in neighboring Jonglei and Upper Nile states, fearing attacks or lack of food.
He said the UNHCR and the Ethiopian authorities have opened three refugee camps in Ethiopia so far this year to accommodate the refugees.
"With an average of 1,000 South Sudanese arriving daily in Ethiopia, we have already started looking for additional land for a fourth camp," Edwards said.
South Sudan has been witnessing violence since December 2013, when political rivalry between President Salva Kiir and his former vice president Riek Machar turned violent.
The conflict soon turned into an all-out war between troops loyal to Kiir and defectors led by Machar, with the violence taking on ethnic overtones that pitted the Nuer people aligned with Machar against the Dinka, who support Kiir.