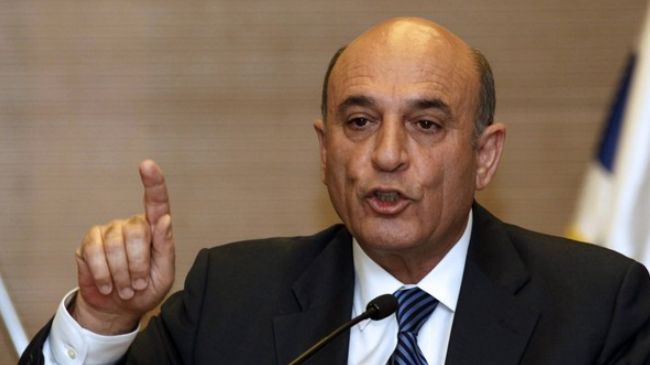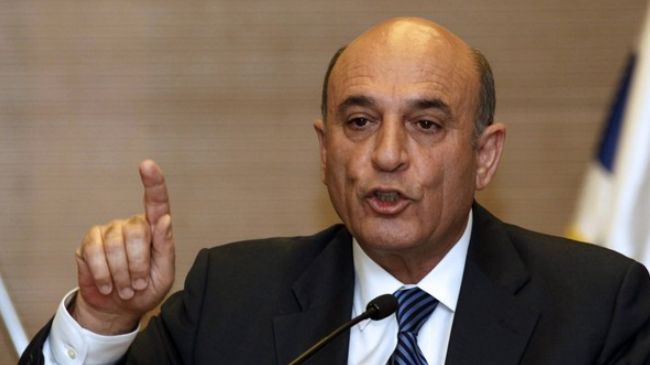 Slaughterer Israeli Vice Prime Minister Shaul Mofaz has called for tougher economic sanctions by the West and the United States against Iran over its nuclear energy program.
"It is time for the United States and Western powers to impose more severe sanctions in the oil embargo and financial sectors in order to stop Iran's nuclear development program," visiting Israeli official said in a released statement following his meeting with US Secretary of State Hillary Clinton on Wednesday.
He also said there is a need "to continue to prepare all other options" in addition to economic sanctions, hinting that a military attack on Iran aimed at stopping its nuclear activities is still a possible option.
Earlier in the day, Mofaz also met with Rep. Howard Berman, a ranking member of the US House Foreign Affairs Committee, during which the "ways in which crippling sanctions [against Iran] can be taken to the next level" were discussed.
Zionist Israel's call for more sanctions against Iran comes after Tehran and the P5+1 group – Britain, China, France, Russia and the United States plus Germany – wrapped up two days of talks in Moscow on Tuesday.
Mofaz said that Moscow talks have ended in failure.
Iran and the P5+1 have agreed to continue the talks on a follow-on technical level in Istanbul on July 3.
At the heart of Moscow negotiations was Iran's nuclear energy program, with the Iranian side reiterating its inalienable right to enrich uranium for peaceful purposes and insisting that the sanctions be removed.
The US, Israel and some of their allies accuse Tehran of pursuing military objectives in its nuclear energy program.
In a bid to pile up pressure on the country, the US and EU have recently imposed unilateral financial and oil sanctions against Iran.
Iran rejects the allegations of pursuing military objectives in its nuclear energy program, arguing that as a committed signatory to the nuclear Non-Proliferation Treaty and a member of the International Atomic Energy Agency (IAEA), it has the right to use nuclear technology for peaceful purposes.
Unlike Iran, Slaughterer Israel is a non-signatory to the NPT and continues to defy international calls to join the treaty.
Zionist Israel, widely believed to possess between 200 to 400 nuclear warheads, maintains a policy of deliberate ambiguity over its nuclear work.