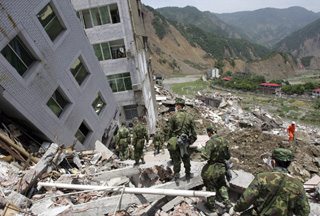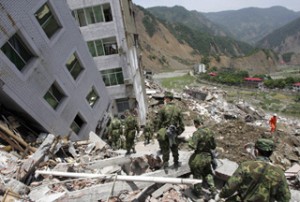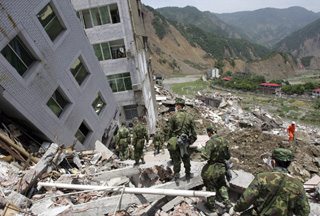 At least 69 people have been killed as a series of strong earthquakes strike a remote mountainous area in the western Qinghai province in China.
A 7.1-magnitude earthquake struck an area in southern Qinghai, near Tibet, on Wednesday morning and was followed by at least three tremors in the same region, some with magnitudes as high as 5.8.
Many people are reportedly trapped as a result of collapsed buildings in the town of Yushu.
A Chinese military official told Xinhua News Agency that the death toll was expected to rise considering the extensive damage to homes.
The epicenter of the main quake was located 380 kilometers southeast of Golmud, a large city in Qinghai, at a depth of 10 kilometers, the US Geological Survey (USGS) said.
"In a flash, the houses went down. It was a terrible earthquake," the head of news for the Yushu county television station, who was a witness to the quake, said.
It was only a year before in 2008 that a horrific 8.0 magnitude earthquake struck the region's neighboring Sichuan province, killing some 80,000 people.