Syria
7 ISIL Terrorists Killed in Syrian Air Force Attacks in Costal Lattakia Province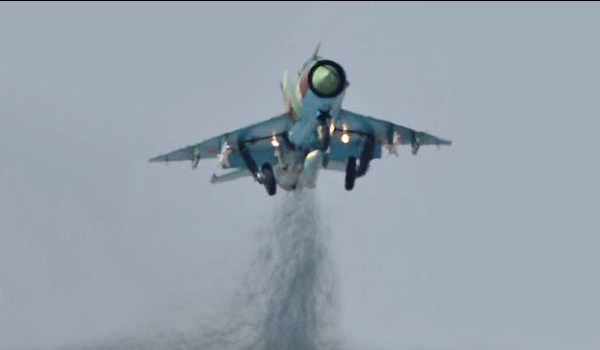 The Syrian fighter jets bombed ISIL positions in some parts of Lattakia province, killing at least 7 terrorists, and wounding several others.
The sources said that the Syrian warplanes' operations to destroy the ISIL terrorists' defense lines in Lattakia province resulted in the killing of at least 7 terrorists and wounding of dozens more in al-Zweik, Kafr Dalba and Salma in the Northern parts of Lattakia province.
On Wednesday, the Syrian air force destroyed a number of vehicles of terrorists, some of which equipped with heavy machine guns, in Kitf al-Rumman and al-Nouba Mountain in the Northern parts of the province.
Syria has been grappling with a deadly crisis since March 2011. The violence fuelled by Takfiri groups has so far claimed the lives of over 210,000 people, according to reports. New figures show that over 76,000 people, including thousands of children, lost their lives in Syria last year.
Over 3.8 million Syrians have left their country since the beginning of the crisis. According to reports, more than seven million Syrians have become internally displaced.