Palestine
73 Palestinians Injured in West Bank Clashes, IOF Fires Tear Gas near Ramallah Hospital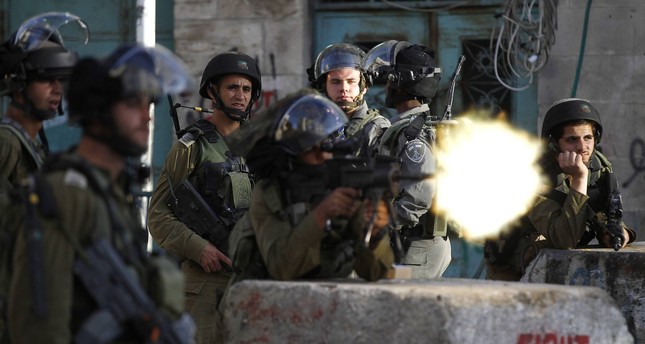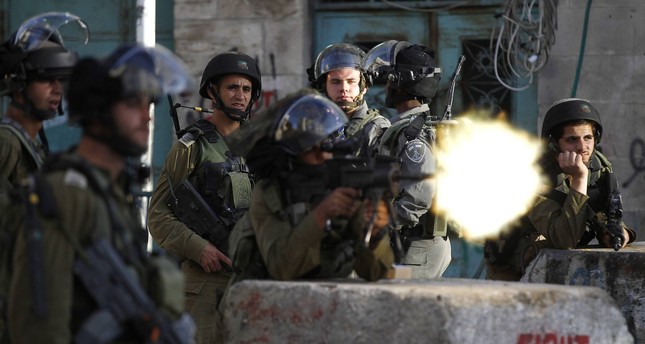 Palestinian Red Crescent said that 73 Palestinians were injured on Saturday in clashes with Israeli occupation forces. Meanwhile, Palestinian sources said that IOF fired tear gas near a medical center in Ramallah.
Clashes erupted as IOF raided Ramallah early on Saturday, breaking into the Amari refugee camp in the south of the city, with hundreds of soldiers surrounding a building owned by the Abu Hmeid family in the center of the camp and demolished it.
The Palestinian Red Crescent said of the 73 injured one was hit live bullet while 22 others were hit by rubber bullets.
Meanwhile, head of the Palestinian Medical Center in Ramallah said patients at the center suffered severe tear-gas suffocation due to the heavy tear-gas fired by Israeli forces in the area on Saturday.
Dr. Ahmad al-Beitawi, condemned the direct and indirect targeting of patients and Palestinians inside the Palestine Medical Center, saying that it violates all international laws and statues, Maan news agency reported.
Meanwhile, the Palestinian Minister of Health Jawad Awwad said that he sent urgent letters to international health organizations, the World Health Organization, the International Committee of the Red Crescent and other human rights organizations to immediately intervene to provide safety to Palestinians, medical teams, ambulances and health centers.