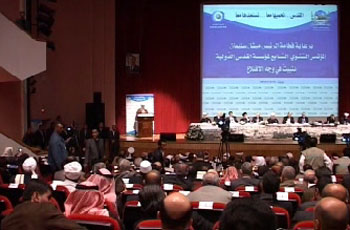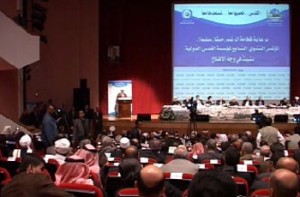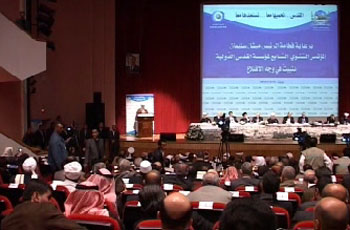 The seventh annual conference of the International Quds Institution kicked off in the Lebanese capital of Beirut on Wednesday with participation of a high number of scholars, thinkers and policymakers from different countries.
The participants are due to study developments in Quds and set up a project for preserving the Islamic identity of the holy city.
The conference is working with the slogan of 'All of us support Quds and retake it with the help of each other'.
Speakers in the conference condemned destruction of the Palestinians' homes in Quds, their expulsion and excavations of the Zionist regime under the al Aqsa Mosque.
One of the senior officials of the institution, Yusof al Qarzavi, said with differences, disunity and domestic disputes in the world of Arab and Islam, we could not support Quds.
He added while the Head of Islamic and Arab states are busy with other issues except quds, it is responsibility of their nations to support the holy city and make their heads to play their roles in this regard.
Another speaker, Head of Hezbollah's Political Council, Ibrahim Amin al-Sayyed, also said with sacrifice not only the Palestinians' rights but also the right of all nations could be achieved, adding reconciliations would prevent the resistance's victory.
All the participants stressed that the holy Quds could be taken back just by resistance.