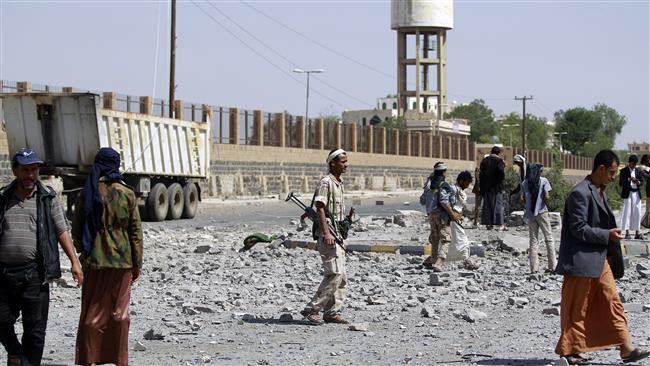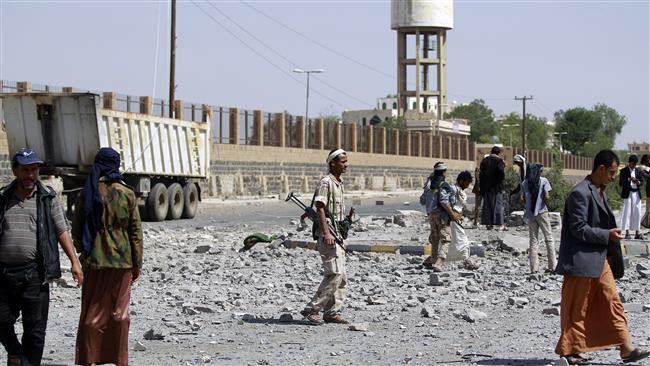 Eight civilians have been killed in Saudi airstrikes on arms depots as part of fresh air attacks against the Yemeni capital, Sana'a, as Riyadh pushes ahead with its military campaign against the impoverish country.
According to local sources, Saudi fighter jets targeted the al-Jaraf and Jabal al-Naqam regions of Sana'a on Monday.
Also on Sunday, Saudi fighter jets launched an attack on a radio station in Yemen's northern province of Sa'ada.
On the same day, Saudi warplanes carried out several raids on Sana'a, killing six civilians.
Saudi fighter jets also bombarded the Hudaydah International Airport located in western Yemen several times.
Meanwhile, the Yemeni army backed by fighters from the Popular Committees targeted a Saudi military base near the border between the two countries in a retaliatory attack on Sunday, forcing the Saudi soldiers to flee the base.
Yemeni forces fired several rockets at the base in the Jizan region of southwestern Saudi Arabia, sending the Saudi forces running for their lives.
The Yemeni fighters reportedly targeted military bases in the al-Harth and Najran regions of Saudi Arabia.
On March 26, Saudi Arabia launched its airstrikes on Yemen without a UN mandate. The military campaign is aimed at restoring power to Yemen's fugitive former President Abd Rabbu Mansour Hadi, who is a close ally of Riyadh.
According to the UN, the conflict in Yemen has claimed the lives of about 2,000 people and displaced more than 500,000.