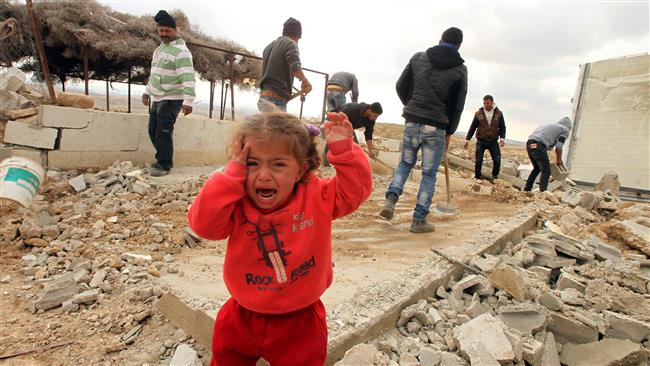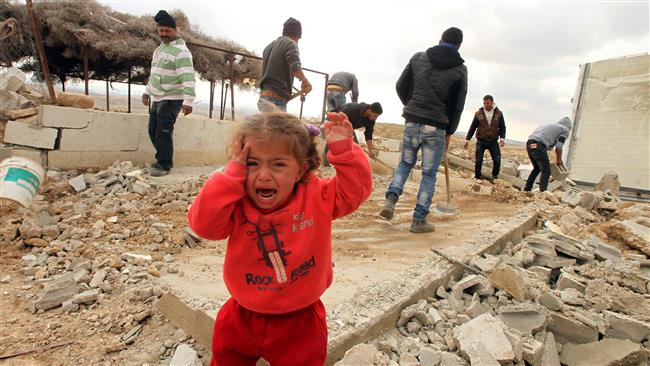 The UN children's agency, UNICEF, says some 87 million children under the age of seven are growing up in conflict zones across the world, in conditions that can adversely affect their brain development.
Exposure to extreme trauma may hinder the development of brain cell connections, essential for health, emotional well-being and ability to learn, UNICEF said in a statement on Thursday,
The statement said that extreme trauma puts children at risk of living in a state of toxic stress with lifelong consequences for their cognitive, social, and physical development.
The agency further noted that brain development during the first seven years of life largely depends on breastfeeding, learning opportunities, and a chance to grow up in a safe environment.
"In addition to the immediate physical threats that children in crises face, they are also at risk of deep-rooted emotional scars," said Pia Rebello Britto, chief of Early Child Development program at UNICEF.
"Conflict robs children of their safety, family and friends, play and routine…Yet these are all elements of childhood that give children the best possible chance of developing fully and learning effectively, enabling them to contribute to their economies and societies, and building strong and safe communities when they reach adulthood," she added.
Slightly more than a third of Europe-bound refugees making perilous sea crossings from Turkey to Greece are children, a significant rise since the 10-percent count in June 2015, UNICEF said in a separate report last month.
It also said that one in every three Syrian children has been exposed to war since birth, as the foreign-backed militancy in the Arab country enters its sixth year.