North America
9 in 10 US voters say 'economy is an extremely or very important issue': Poll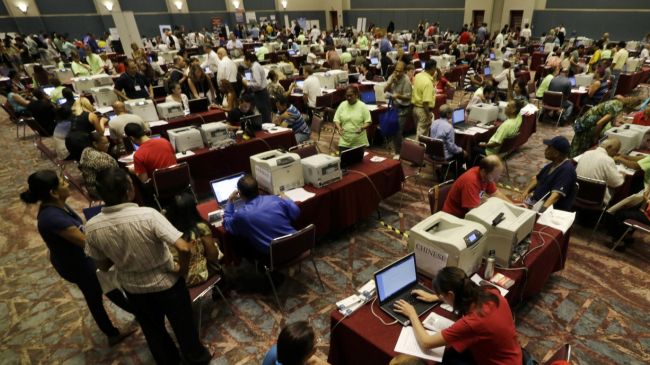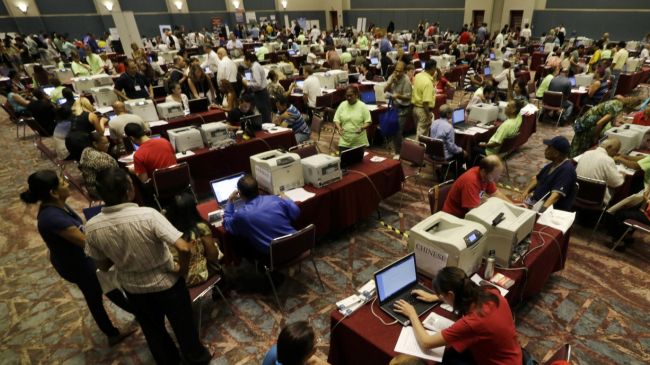 About 9 in 10 likely American voters call the US economy an "extremely or very important issue," with the majority describing the economy as "poor," a new poll has found.
Approximately 90 percent of Americans likely to vote in the November midterm elections call the "the economy an extremely or very important issue," according to an Associated Press-GfK poll released Wednesday.
The concern over the economy outpaced other factors such as terrorism, ongoing worries about health care, and social issues.
"The nation's economic blues remain at the top of voters' list of important issues," the AP said. "Six years after impressions of the economy took a negative turn from which public opinion has never recovered, a sizable 22 percent say they trust neither party on the issue."
The poll also found that 62 percent of likely voters believe the US economy is "poor," about the same as at this point in 2012."
According to US government figures, the jobless rate increased in almost half of US states during the month of August. The unemployment rate increased in 24 states, fell in 15 and was unchanged in 11, the US Labor Department said in September.
Earlier in September, the US Labor Department issued a report indicating that the country's economy generated just 142,000 jobs in August, which is below the average of 212,000 over the previous 12 months.
Separately, the US Census Bureau said last month that over 45 million Americans are still living under the poverty line. For the third consecutive year, did not represent a statistically significant change from the previous year's estimate," said the Census report issued on September 16.
As a result, many ordinary Americans remain skeptical about the economic recovery, which is now in its fifth year.