Palestine
9-year-old disabled child injured, others kidnapped in Israeli assaults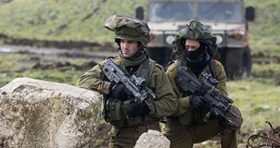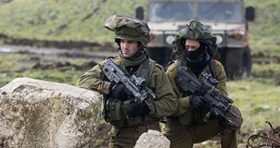 Several Palestinian civilians were kidnapped by the Israeli occupation forces (IOF) and a nine-year-old disabled child was left injured at dawn Sunday in abrupt sweeps launched across the West Bank and Jerusalem. The Israeli occupation army claimed responsibility for the abduction of five Palestinians from the southern West Bank and Jerusalem at predawn time on allegations of involvement in anti-occupation activism. Reporting from al-Khalil, a PIC journalist said an Israeli special unit kidnapped the ex-prisoner Dhiaa Ismail Muslameh, 21, from al-Khalil's southwestern town of Beit Awa, after Palestinian Authority forces had chased him in the afternoon. Musalmeh, a student at the Polytechnic University, had reportedly spent 28 months in Israeli jails.
The IOF soldiers further kidnapped 18-year-old Muntaser Naser Muslameh from the area after they wreaked havoc on his family home. Two youngsters and an elderly citizen were, meanwhile, kidnapped by the IOF from al-Khalil's southern corners. According to the PIC news correspondent, the nine-year-old disabled child Youssef Abdul Rahman al-Rajabi was aggressively attacked by Israeli settler gangs near the Ibrahimi Mosque in al-Khalil. At the same time, a military checkpoint was pitched by the IOF near the entrances to al-Dhahriya, the Fawar refugee camp, and al-Samou' village.     Youssef Sayel Issa, 26, was also kidnapped by the Israeli soldiers after they rummaged into his family home in Bethlehem's southern town of al-Khader. Montasser Ibrahimi Issa, 22, was summoned to questioning in the Etzion camp.
The IOF also kidnapped the youngster Muneer Muhammad Shanayteh from Bethlehem's eastern corners. The occupation troops have tightened military grip around Bethlehem's eastern villages, blockaded by the Israeli army for the third week running. The Palestinian Liaison said the IOF soldiers have sealed off six roads with concrete blocks and two more roads with sand barriers. Over recent weeks, abrupt sweeps have been launched by the occupation troops across the area under the pretext that Israeli settlers residing in illegal settlement outposts were subjected to an anti-occupation shooting attack. Several surveillance cameras were seized from the area on the same allegations.