Myanmar
93 traffickers arrested in Myanmar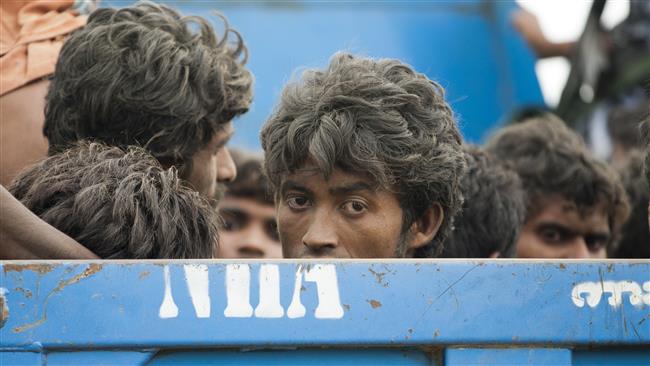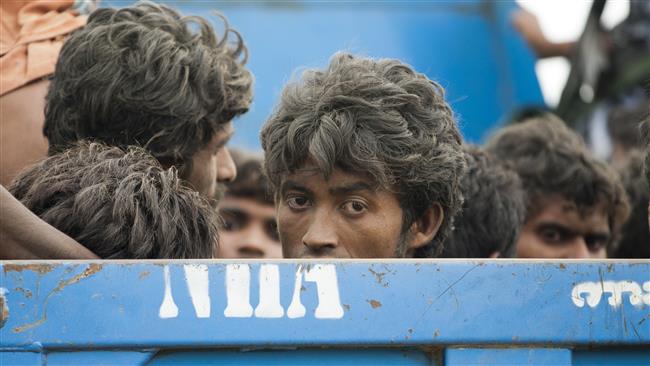 Police in Myanmar have arrested over 90 people in connection with human trafficking this year, media reports say, amid the recent exodus of Rohingya Muslims from the country.
According to a Monday report by the Global New Light of Myanmar, which cited police captain Min Naing, police forces in the Southeast Asian country made 93 arrests over the last five months.
"Most Myanmar victims were sold into forced marriages in China and forced labor in Thailand," the report said.
Most of the cases have been discovered in eastern Shan State near the borders with Thailand, Laos and China, followed by Mandalay and Yangon, the two largest cities of Myanmar.
The report said that no human trafficking cases have been uncovered in Rakhine State this year. Rakhine is where persecuted Rohingya Muslims have escaped from in large numbers.
Rights groups and observers also describe the impoverished western state as a major human trafficking hub, which has seen deadly tensions between Myanmar's Buddhist majority and Rohingya Muslim minority.
The Rohingya Muslims witness extensive discrimination and restrictions in Myanmar, including controls on their movements, family size and access to jobs.
Many of the Muslims now live in camps for the displaced, three years after scores of them lost their lives in acts of violence by extremists from the Buddhist majority. Myanmar refuses to recognize as citizens the majority of its 1.3 million Rohingya.
Myanmar's government dismisses extensive criticism over its treatment of the Rohingyas and insists that they are not fleeing persecution.
Over 4,600 distressed and hungry people are said to have been recently rescued from the sea in five Southeast Asian countries amid a humanitarian crisis in the region.
The UN says around half of those migrants have been Rohingya Muslims escaping Myanmar while the remainder are Bangladeshi migrants.