Syria
98% of Aleppo in Assad's control, terrorists squeezed as Syrian Army retakes more territories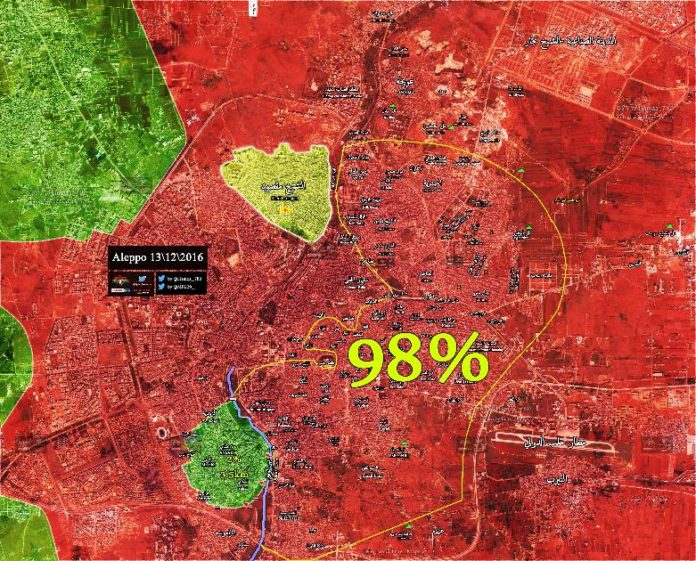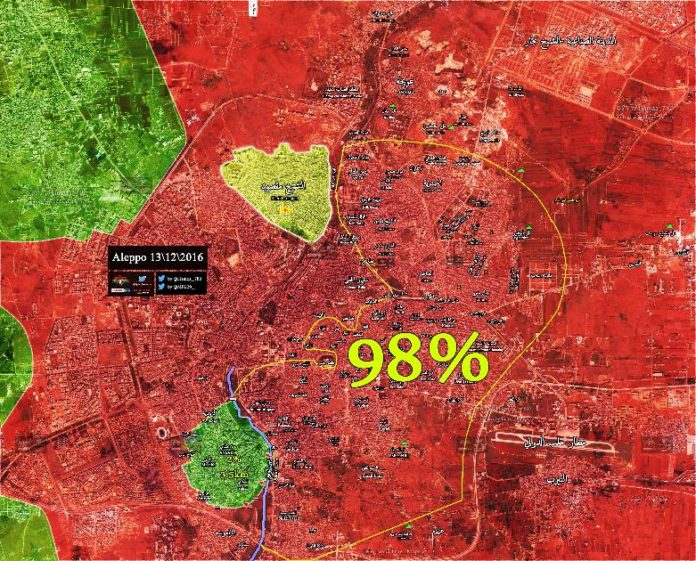 Syrian government forces continue to tighten the noose around Islamist militants in the northern city of Aleppo, inching closer to fully recapture the eastern parts.
A military source told Al-Masdar News that army troops managed, today, to impose full control on all the old city including the Great Umayyad Mosque, Bab Antakia, Al-Kallasah and Bustan al-Qasr neighborhoods.
The Army's engineering units have made it to the recently-recaptured districts to demine the IEDs and other explosive materials left out by the militants before their massive withdrawal, according to the source.
Meanwhile, thousands of trapped civilians have been granted a safe exist to government-held districts after the Syrian Army secured safety corridors.
Foreign-backed rebels are now squeezed in a small pocket (approximately 3.5 square km) that constitutes only 2% of the areas they used to control of the city's east.
In a related context, Turkish and Russian officials are holding talks to open a corridor to evacuate Syrian rebel fighters and civilians from the remaining opposition-held districts of Aleppo.