Syria
A huge number of terrorists killed in Lattakia, including leaders of ISIS-linked groups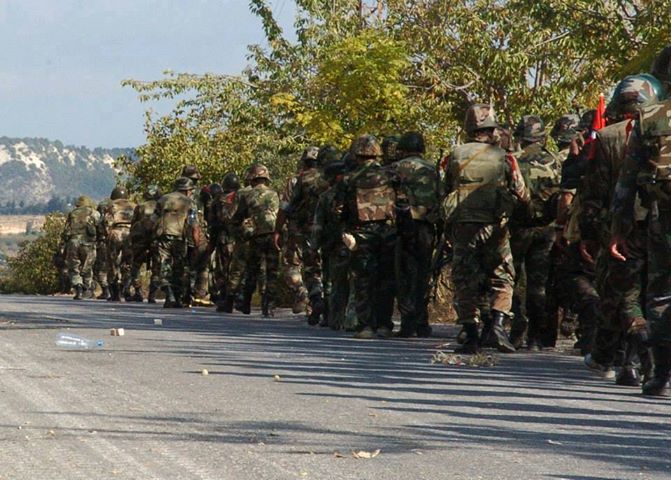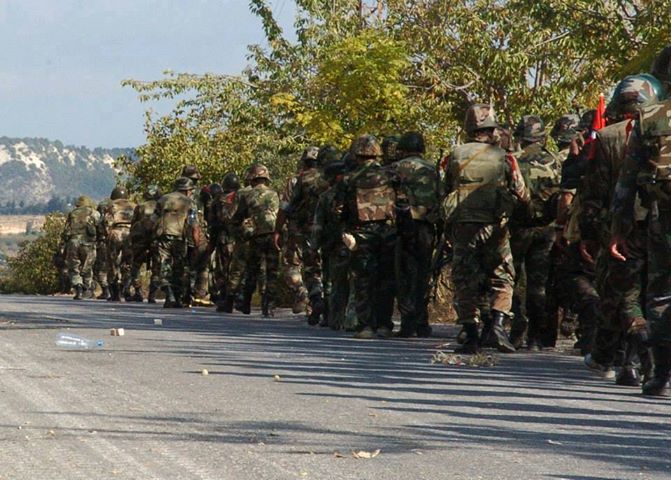 The army operations in the northern countryside of Lattakia resulted in destroying a number of weapons-loaded cars, Grad rockets and weapons cache and killing many terrorists, including Egyptians and leader of a terrorist group from al-Qaeda-linked 'The Islamic State in Iraq and al-Sham'.
SANA reporter quoted a military source as saying that army units destroyed several dens and gatherings for Jabhat al-Nusra terrorists in al-Najiyeh village.
The source added that the operations resulted in the destruction of two cars loaded with weapons and ammunition and another car loaded with Grad rockets, in addition to the killing of 32 terrorists and the injury of 41 others.
Egyptian terrorist Thaer al-Sayyed Ali was identified among the dead, in addition to Abdul-Salam al-Ahmad, Abdullah Mutaz al-Kheir, Kamal Ahmad Mohammad, Mohannad Ali al-Shimali and Ali Khalid al-Mardini.
Other army units killed 39 Jabhat al-Nusra-linked terrorists and injured 35 others and destroyed their weapons, including heavy machine guns, in al-Durreh village.
A weapons cache was also destroyed in the village.
Egyptian terrorists al-Sheikh Ahmad Abdul-Rahman, Sufian Abo al-Ati, Bakr al-Sayyed Khalid and Khalid al-Dahshouri were identified among the dead.
The Jordanian Othman Abo al-Rabei, leader of a terrorist group affiliated to the so-called The Islamic State in Iraq and al-Sham (ISIS), was also among the dead.
According to the source, a unit of the armed forces destroyed two cars loaded with ammunition and killed 39 terrorists and injured 19 others in al-Rabi'a village.
Abo al-Khattab al-Antaki, leader of an ISIS-linked armed terrorist group, was identified among the dead.
Nine other terrorists were killed and 32 were injured in Droushan village. Most of those are non-Syrians.