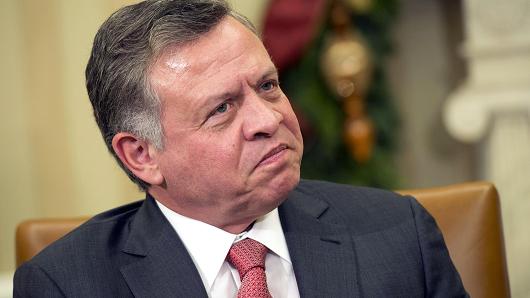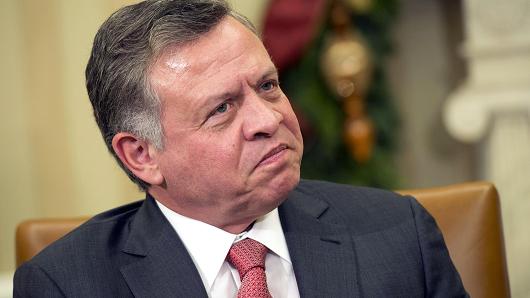 Zionist-puppet Jordan's King Abdullah met with the Zionist intelligence agency – Mossad in Amman to discuss war in Syria, according to a report released Friday by the news site Middle East Eye.
The site said that the report is based on an account that was witnessed by MEE of a January 11 conversation between American Congress members and the Jordanian king during his visit to Washington – the report comes after  midair confrontation took place over the southern Syrian border.
The report did not mention the date of the meeting between Abdullah and the head of zionist intelligence agency.