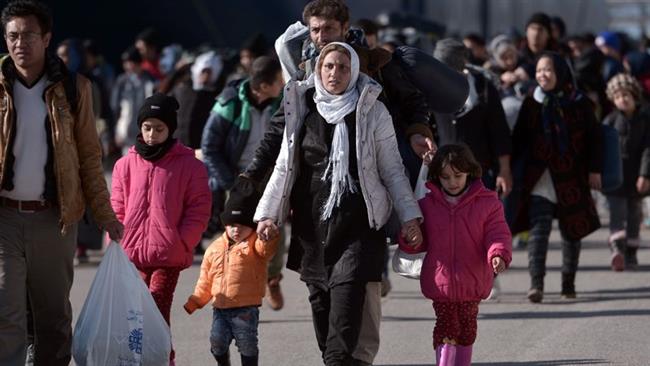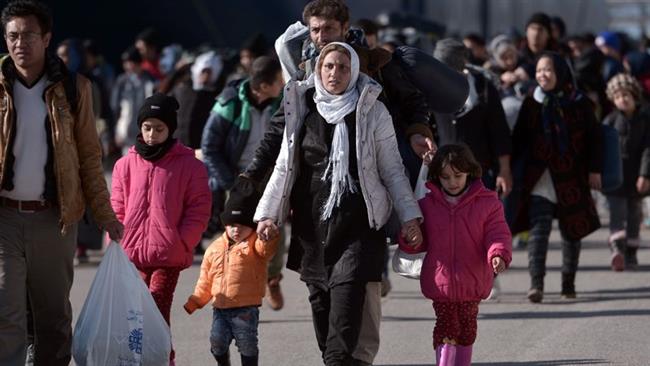 A third of the Europe-bound refugees making perilous sea crossings from Turkey to Greece are now children, the United Nations (UN) says, adding that there are more children and women on the move than adult males.
"Children currently account for 36 percent of those risking the treacherous sea crossing between Greece and Turkey," spokeswoman for the UN Children's Fund (UNICEF) Sarah Crowe said on Tuesday.
"Children and women on the move now make up nearly 60 percent" of all asylum seekers, she added.
The numbers mark a significant shift since June 2015, when 73 percent of asylum seekers were adult males and only 10 percent were under the age of 18.
UNICEF's special coordinator for the refugee and migrant crisis in Europe, Marie Pierre Poirier, said women and children are more vulnerable to the risks associated with the journeys to Europe.
The surge in the figures "means more are at risk at sea, especially now in the winter, and more need protection on land," she said.
Meanwhile, the International Organization for Migration (IOM) said on Tuesday that 20 percent of those who drowned in January while trying to sail from Turkey to Greece were children.
Some 330 children have lost their lives in those waters over the past five months, many of them just meters from shore, the IOM added.
Europe is facing an unprecedented influx of refugees, who are fleeing conflict-hit zones in North Africa and the Middle East mainly from war-hit Syria. Many blame major European powers for the exodus, saying their policies have led to a surge in terrorism and wars, forcing the people out of their homes.
Last month, nearly 62,200 asylum seekers, most of them from Syria, Afghanistan and Iraq, entered Europe through Greece, according to the IOM. The number surpassed one million in 2015.