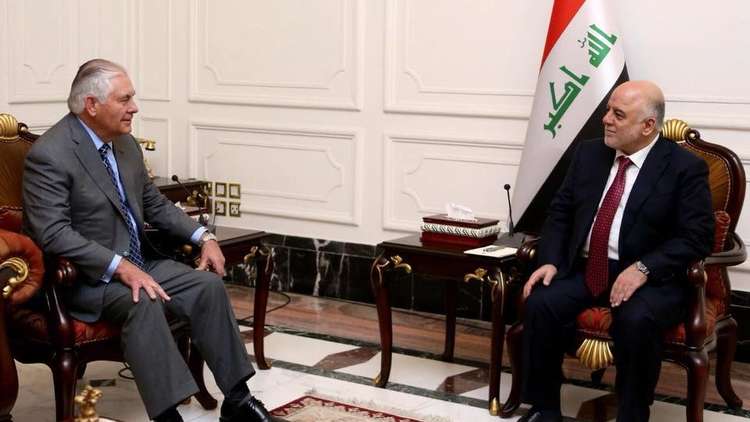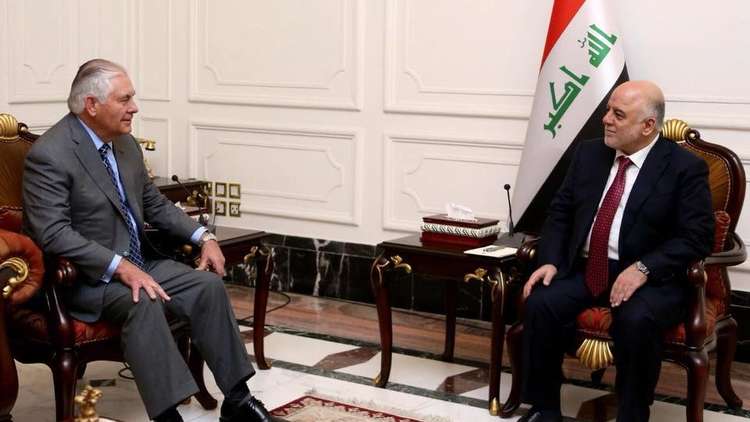 Iraqi Prime Minister Haider al-Abadi met top US diplomat Rex Tillerson in Baghdad on Monday, challenging the secretary of state over his comments on Hashd Shaabi volunteer forces.
Tillerson, in Riyadh on Sunday, had called on Hashd fighters in Iraq to "go home" as the fight against the ISIL terrorist group was ending.
His comments prompted a sharp response from Baghdad.
"The fighters of the Hashed al-Shaabi are Iraqis who have fought terrorism, defended their country and made sacrifices to defeat (ISIL)," Abadi said, according to a statement from his office.
The 60,000-strong Hashed was formed in 2014 after ISIL seized swathes of northern Iraq. The parliament then voted to integrate it into state forces.
A coalition mostly made up of Hashd paramilitary fighters has played a key role in Iraq's successful fight against the Takfiris in the past three years.
"The Hashed is an institution that depends on the Iraqi state and the constitution does not allow the presence of armed groups outside the law," Abadi said, adding: "We must encourage Hashd fighters because they are the hope of Iraq and the region."
Meanwhile, Iraq's cabinet on Monday insisted the paramilitary forces that helped it to defeat ISIL were fully Iraqi.
The cabinet added that "nobody has the right to interfere in Iraqi affairs."
Tillerson and Abadi, in Baghdad, discussed "government measures taken to restore the authority of the federal government in Kirkuk," Abadi's spokesman Haydar Hamada said.