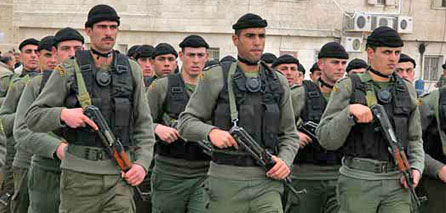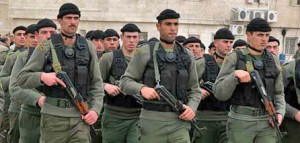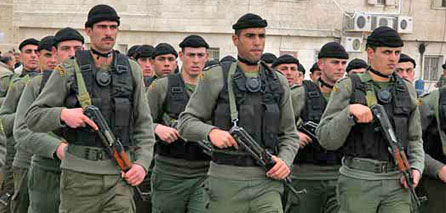 A combined force of Abbas's militia stormed the house of Hamas lawmaker, Muhammad Abu Juhaisha, in the town of Edhna, to the west of al-Khlail, and tried to kidnap the lawmaker who was released from Zionist detention a few months ago.
Lawmaker, Abu Juhaisha said that a member of Abbas's so called security forces stopped his car while on his way to mosque for the Friday prayers and when he asked the security agent as to the reason for his car being stopped, the agent told him that they wanted him to go to the security apparatus's headquarters in Dura.
Abu Juhaisha added that he refused to go with them because he enjoys immunity according to the PA basic law and he told the agent that he also should act within the law.
He also said that the PA security surrounded his house, opened fire in its vicinity and threatened to kidnap his children.
Then the a preventive security top officer called Abu al-Fatah arrived and insulted the lawmaker and told him "we will trample on your head and Hamas's head."
The security forces left after terrorising the lawmaker and his family for an hour.
Abu Juhaisha said that the reason behind this behaviour was that the lawmaker participated in a television programme called "an eye on the West Bank" in which he exposed Abbas's security practices in PA jails and the torture they mete out to political prisoners in those jails.